Threshold: Microsoft's Next Thinking on Merging Windows?
Thoughts about Microsoft combining its multiple OS platforms (Windows 8, Windows RT, Windows Phone) have been orbiting around the Internet for quite some time now. To many that kind of move only makes sense. Now it seems that we have a new codename and perhaps a new glimpse into the future plans of Microsoft and the OS, hardware, and services merging game. According to Mary Jo Foley, the new codename for some future combination of Xbox One, Windows and Windows Phone  is "Threshold."
Don't look for this next year. Foley says the roadmap is 2015. And don't confuse this with all the talk about combining Windows Phone with Windows 8.1 Windows RT. The suggestion is that this will be "a wave of operating systems across Windows-based phones, devices and gaming consoles." The idea seems to be an update to each system so that they can more easily share common elements. Again, the logic makes sense.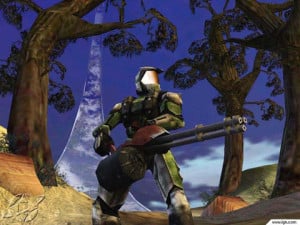 Halo users might think Threshold sounds familiar and it appears it is based on a planet from the original Halo game in 2001.
Microsoft has been focusing on a One Microsoft strategy as a part of its reorganization efforts and this is most likely the first articulation of how that might begin to play out. Foley uses sources that point to a recent internal email from Microsoft Executive Vice President Terry Myerson mentioning the codename. Myerson's duties include overseeing a unified operating system engineering group.
Again, this isn't anything we'll be seeing in the near future, and I would offer that whomever Microsoft chooses as its next CEO might have a thing or two to say about any future roadmap once he or she takes the reigns. The only thing for sure is that "Threshold" will be a codename that orbits around the Internet for quite some time.

This article may contain affiliate links. Click here for more details.