Tim Cook Talks Apple at All Things Digital's D10 Conference (Video)
Tim Cook talked to Walt Mossberg and Kara Swisher at their All Things Digital annual D Conference where he talk all things Apple. Tim looked very comfortable in the same chair that Steve Jobs occasionally filled.
This was Cook's first significant public interview recorded for all to see since taking over as the CEO of Apple. He discussed a lot without saying much. He told us that Apple will look to "double down on secrecy", meaning they plan to keep things even more secretive. That seems amazing coming from one of the most secretive companies in the tech world. Lately Apple info leaks a little more than it did when Jobs was in firm control. At the same time he looks to bring a level of transparency about things like social change and ways they plan to work to bring environmental citizenship.
One of the most poignant moments of the interview took place when Mossberg asked Cook about dealing with the death of his mentor. Cook's speech slowed and he stared pensively at the floor and talked about the weeks and months following Jobs death. He said it was difficult but someone at Apple told him that it was time to move on. In fact Apple moved on with great success. The early days seem to show that Cook fills the CEO chair nicely, both at this important conference and at places like the WWDC Keynotes.
As we look forward to the WWDC 2012 conference today in San Francisco, observers wonder how much of the spotlight Cook will hold. Following the last couple of announcements with Cook in charge, its likely that he'll serve as the MC letting the his upper level team managers share the nuts and bolts of the keynote details.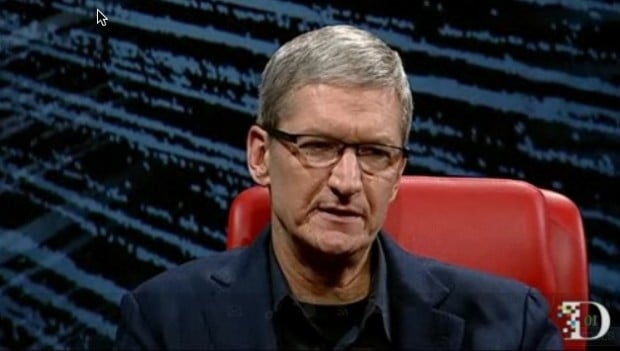 As you wait to see the video of today's keynote, watch this Cook interview for your Apple fix.

As an Amazon Associate I earn from qualifying purchases.