Tim Cook Spotted At Valve HQ, Could Be Working on Gaming Partnership
Over the past few years Apple has taken a lot of time during product announcements to talk about gaming. The company has a good relationship with Epic Games, developers of the Infinity Blade series that serves as a showcase for the iOS platform as well as other big names like Namco.
Now there's a possibility that Apple could gain another powerful gaming partner.
According to AppleInsider, Apple CEO Tim Cook recently visited Valve headquarters in Bellevue, Washington. Valve is the studio that created the popular Portal, Half-Life, and Left 4 Dead games. The studio also runs Steam, an online video game store for PC and Mac.
The exact reason for the visit is unknown, but it could mean Apple and Valve will start working together more closely. Valve launched Steam for Mac in 2010, and last year released Portal 2 on the Mac on the same day as the PC, Xbox 360, and PS3 release. There's even an iPhone app for Steam, but it is only for chat and buying games.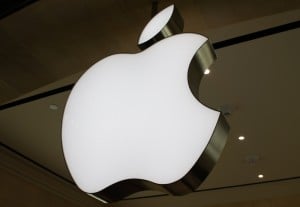 In an interview with The Seattle Times last year Gabe Newell, CEO of Valve, "raised concerns" about closed platforms like Apple's iOS. However, he later added "I suspect Apple will launch a living room product that redefines people's expectations really strongly and the notion of a separate console platform will disappear."
This living room product could be the rumored iTV we've heard so much about recently. There is a possibility that Tim Cook met with Valve to discuss the product, and to get Valve games on the platform. Valve has said that it is working on a "big picture mode" for Steam, which could be perfectly suited for an Apple TV.
There's also a possibility that Cook talked to Valve about supporting iOS in some form beyond just the community and store app it currently has. Recent rumors said Apple is working on its own gamepad for iOS devices, which would make it easier to play games like Portal 2 and Team Fortress 2 on the mobile devices. That seems less likely, however.
The most likely possibility is Cook met with the studio to discuss OS X Mountain Lion. Apple is building its Game Center service into the new desktop OS, which could arguably compete with Steam. It might not compete with hardcore games, but the two services certainly can compete for the casual gaming audience.
Tim Cook could have even asked Valve about how Apple could make gaming better on the Mac. In the Seattle Times interview Newell said Apple representatives would routinely visit Valve to talk about gaming, but never follow the studio's advice. This could just be Apple sending a message that it really is serious about gaming on all of its platforms.
The most far-fetched theory was that Tim Cook visited Valve to ask Gabe Newell when Half-Life 3 will finally be released.