3 Great Time Machine Alternatives for Mac
If you use a Mac and want to back up your files, Time Machine might just be a viable option, but it's simply not up to snuff for all Mac users. Here are three Time Machine alternatives that you may want to consider if you're looking for something else.
OS X comes with a free piece of software called Time Machine that automatically backs up your Mac's files to an external hard drive, and its user interface is one of the best around. However, if Time Machine is something that you're not quite looking for, you may want to go hunting for another option.
Luckily, I know of some worthy alternatives that you should consider using instead, some of which may actually be better than Time Machine with certain features.
Here's where Time Machine falls short for some users, and what these users can do instead.
What's Wrong with Time Machine?
Nothing is technically wrong with Time Machine. It's an excellent backup solution for many users and it's really easy to set up and use, making it a good option for those who aren't quite sure what they're doing. However, Time Machine does have its limitations.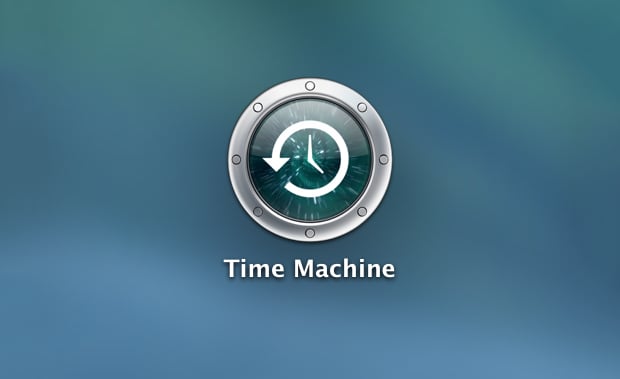 The main functionality behind Time Machine is the ability to recover deleted files if you accidentally delete any, and the Time Machine app lets you do that quickly and easily. Time Machine also allows you to restore all of your files to a new Mac or an existing Mac that you reset yourself.
However, Time Machine isn't a completely solid backup option during the most dire of situations. For example, if your hard drive failed, you're essentially screwed until you get a new hard drive for your Mac. However, with other backup solutions out there, you can use your backup disk as a temporary boot drive.
Here are some solid Time Machine alternatives that you should take a glance at.
CarbonCopyCloner
One of the most popular Mac backup solutions other than Time Machine is CarbonCopyCloner, and it does something very unique. As mentioned above, if your hard drive in your goes poof, there's really nothing you can do right away if you use Time Machine, but CarbonCopyCloner lets you take action right away.
If your Mac's hard drive fails and you can't boot it up, you can actually use the external hard drive that you use for CarbonCopyCloner as a boot disk, that way you can continue to use your Mac even though the internal hard drive is kaput.
Then, you can take your time getting a new hard drive for your Mac and replacing it. From there, you can restore the backup and go back to a time when your Mac wasn't in trouble.
The only downside is that CarbonCopyCloner is a bit difficult to use and it takes a bit of a learning curve to master, but that's simply because there a ton of features to take advantage of and the customization is practically endless.
CrashPlan
One of the most popular online backup services around is CrashPlan, and you can get a backup plan for as low as $4 per month, though you'll need to lock in a 4-year subscription to get that price.
CrashPlan allows you to back up your files to unlimited online storage, as well as the ability to back up to other computers on your home network.
Of course, online backup solutions use your internet connection to upload your files to CrashPlan's encrypted servers, so you'll want to make sure that you have the bandwidth for it, but it can be a great way to have a backup of your important files off-site.
If you have too much data that needs backed up (in other words, 2TB would literally take days to upload to online servers), CrashPlan can actually mail you a hard drive to back up to, and then you can send it back to them to be safely stored. The same goes for restoring backups: CrashPlan can send you the hard drive of your backup so that you can restore it to your computer, and then you just send the hard drive back to them at no cost at all.
Carbonite
Another really good backup service is an online solution as well, and it's called Carbonite.
Carbonite allows you to back up files from your computer and even allows you to back up files that are stored on your external hard drives.
Just like CrashPlan, Carbonite can also send you a hard drive to back up to or restore from, but Carbonite requires a Personal Prime subscription in order to do this, which is a whopping $150 per year, per computer.
Online backup services certainly aren't the cheapest options, but they give you the best piece of mind, considering that a theft or a fire on your premises won't deter your backed up files.