Time Warner Cable Apps Now Stream Sports Channels in Some Cities
Time Warner Cable subscribers in New York City, Dallas, and Charlotte can now watch live sports channels on their smartphones and tablets.
The new sports channels are available to Time Warner Cable subscribers with any app that can stream live TV, as long as they live in those three cities. The stations will just appear inside the iOS and Android TWC TV apps if subscribers are able to watch them, with no need for an update.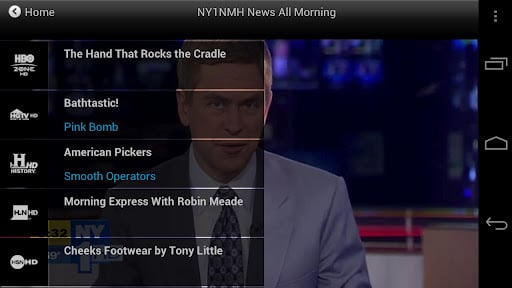 Read: MLB At Bat 12 Ready for New Season, Watch Out for Auto-Renewal.
All three cities get national channels which include ESPN, ESPN2, TNT, TBS, MLB Network, NBA TV, and NHL Network. Subscribers also get their local sports channels.
Dallas subscribers can access Fox Sports Southwest; Charlotte subscribers can access Fox Sports Carolinas and SportSouth; and New York City subscribers can access SNY, YES, MSG, and MSG+.
Time Warner Cable has to work around "technical issues surrounding blackouts" in each city, which is why the sports channels are so limited right now. Mike Angus, Senior Vice President and General Manager, Video for Time Warner Cable says "we're also working hard with our industry partners to implement a broader technical solution that will enable us to deliver more sports programming on TWC TV in additional markets."
Not having access to sports channels on a phone or tablet is sad, but at least Time Warner Cable is working on getting them to all users. There are other sport-specific options for streaming games, but those can also be subject to blackouts.
It's easy to get mad at Time Warner Cable for the lack of streaming sports on its TWC TV apps, but it's really the fault of sports organizations that seem to use blackouts to punish local fans.