Ting Explains Why It's Hard for Small Carriers to Carry the iPhone
As a relatively new Sprint MVNO, Ting is still trying to make a name for itself. The company wants users to associate the name with "mobile that makes sense," but some of its potential users just want to know one thing: when can they buy a Ting iPhone?
In a blog post, Andrew Moore-Crispin of Ting talked about how many potential customers ask him about the iPhone. The company currently offers a selection of older Android smartphones and a few feature phones. There's a number of hurdles the carrier needs to jump over before it can offer an iPhone, however.
The biggest reason is, Apple does everything it can to protect the premium nature of the iPhone. Apple asks carriers to commit to purchasing a minimum number of iPhones over a period of time. That's what Sprint had to guarantee to purchase $15.5 billion worth of iPhones over five years in order to carry the iPhone.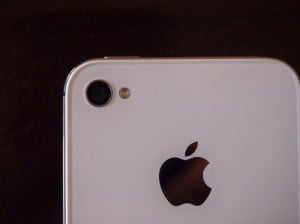 Last month Apple started offering prepaid iPhones on both Cricket and Virgin Mobile, though they are the only two announced so far. As a subsidiary of Leap Wireless, Cricket has the ability to meet Apple's requirements, and Virgin Mobile has the same ability as a subsidiary of Sprint. Smaller prepaid carriers, however, don't have the same luxury.
Apple also asks that carriers provide their own support for the network and the iPhones they carry. Apple will still service the iPhones at the Genius Bar, but it won't take complete responsibility for the smartphone. Ting has no problem supporting the phone if it can carry the phone, it already prides itself on extensive coverage for all of its smartphones.
The last issue is that most carriers mitigate the huge sticker price on the iPhone by offering contracts, which Ting doesn't want to offer. Ting's users might want to sign contracts for an iPhone, but the carrier doesn't think contracts fit its mission. The MVNO can still offer the iPhone for the unlocked price like Virgin Mobile, however.
Despite the difficulties, Ting is still trying to carry the iPhone. It's hard to compete against the big carriers without the iPhone, just ask T-Mobile. Ting and other MVNO carriers like it want to change the way we view mobile plans, but without an iPhone they're giving up a big potential market. GSM MVNOs and carriers can technically use unlocked iPhones, but the ones that use Sprint's network can't. They're stuck with phones Sprint already approved that they can afford to buy from manufacturers and support.