Tiny Projector Showing Huge Promise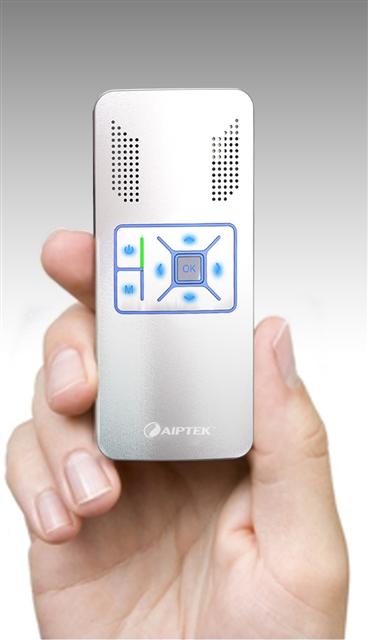 Back in June, Aiptek announced their diminutive PocketCinema V10 projector at Computex. Using 3M's LED projector technology, the PocketCinema V10 was able to project a 50-inch image at 640×480 resolution. Today, Gizmodo Australia reports that the Aiptek has been rebranded as the Mint V10 retailing for $649AUD (about $610US) and will be available throughout Australia and New Zealand starting in September, per Mint's website.
Other notable features of the device include a 3-in-1 AV input jack that can display photos or video from an external source, 1GB onboard memory, stereo speakers, and a media slot for direct playback from SD, MMC, and MS Pro cards. All that needs to be improved on is the resolution, which, I hope, will happen soon… and of course, an American release would be pretty nice as well.

As an Amazon Associate I earn from qualifying purchases.