Tiny WiFi Dongle from Buffalo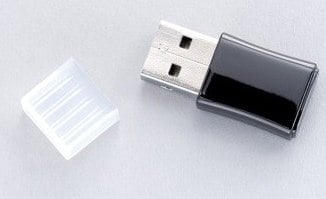 It is hard to find a device without WiFi these days, but you might still have a device that is doing good service with a card that doesn't allow you to connect to the latest 802.11 draft N routers.
If so this little tiny dongle from Buffalo might be a boost for you. Buffalo's WLI-UC-GN 802.11b/g/dongle will set you back $24 for its 0.6 x 1.2 x 0.3 inch size. Look for it to ship sometime in February although it might hit the states later than that.
Via Engadget

As an Amazon Associate I earn from qualifying purchases.