Tips for New Motorola Droid X2 Owners (Videos)
Much like Verizon did with the HTC ThunderBolt, Motorola has posted a ton of video guides for the newly released Motorola Droid X2 that went up for sale online today and will officially arrive in stores on May 26th.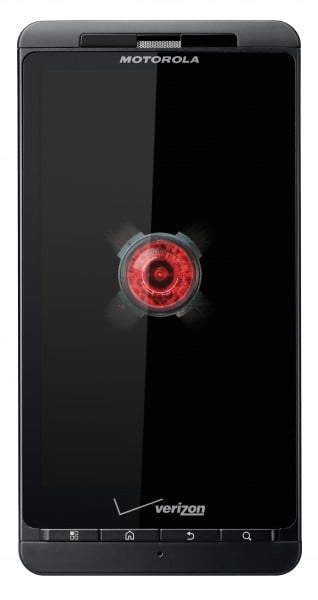 These videos are absolutely essential for those of you that are thinking about making the Motorola Droid X2 your first Android device. They're also informative for those that need a reminder about how to do certain things like, for instance, set up a corporate email.
There are 20 videos in all and you can see them all here. The first five with descriptions are the ones that we found to be particularly useful.
—
Motorola Droid X2: Mirror Mode
Mirror mode allows you to hook up your Motorola Droid X2 to your HDTV to let you browse the web, view media like photos and even play games on a screen bigger than the one on the Droid X2.
—
Motorola Droid X2: Using the HD Dock
This tutorial shows you how to take advantage of the optional HD dock which allows for you to turn your phone into a fantastic bedside companion where you can set alarms and view the weather.
—
Motorola Droid X2: Creating a Mobile Hotspot
If you've owned an Android phone with mobile hotspot before, you might already know how to do this. For those new to the game, this will show you what to do to enable one of the most useful features of the Motorola Droid X2.
—
Motorola Droid X2: Setting Up Corporate Email
For you suits out there that are getting this device, this quick tutorial will run you through how to set up your corporate Exchange email.
—
Motorola Droid X2: An Overview
This is an overview of the Motorola Droid X2 and will go over some of the basics of the device like where the HDMI out slot is and how to easily navigate through the Droid X2.
—
Setting Up Bluetooth
—
Using the Calendar Widget
—
Creating App Groups
—
Using Google Maps
—
Browsing The Web
—
Using Profiles
—
Using Gallery Feature
—
Using the Vehicle Dock
—
Using the Camera
—
Adding Social Media Accounts and Email Accounts
—
Adding And Deleting Widgets
—
Picture Frame Plus Widget
—
HD Pocket Camcorder
—
Virtual Keyboards
—
Home Screen

As an Amazon Associate I earn from qualifying purchases.