Titanfall 2 Vanguard Edition: 5 Things to Know
Video game publishers are always looking for something cool to include with their games. Digital add-ons are always a winner with big fans, but some users want something tangible. They're willing to pay a bit extra for whatever that they can show off to their friends from a shelf. Lately, wearable extras are big with console gamers. Fallout 4 buyers rushed to purchase the PipBoy Edition of that game. Titanfall 2 Vanguard Edition gives gamers excited for the Titanfall 2 release later this year something tangible and wearable.
Titanfall 2 Vanguard Edition comes with tons of extras, but it's a helmet taken straight from the game's campaign and multiplayer pilot uniforms that acts as the main lure for potential buyers. Electronic Arts announced the special edition version of the game shortly after its press event ended at this year's EA Play event.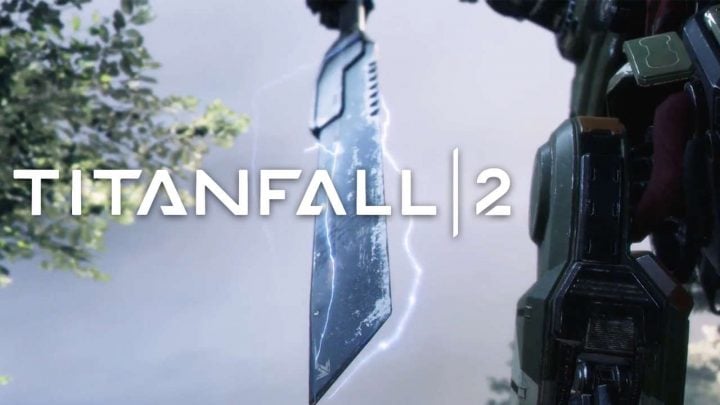 Read: Titanfall 2 Release – 5 Things to Know
Titanfall 2 Vanguard Edition Helmet
The helmet included with the Titanfall 2 Vanguard Edition purchase shouldn't come as a major design surprise for those that played the first game in the series. In Titanfall, players were pilots on the side of either a huge military organization or an organized militia fighting for freedom. Through killing computer controlled soldiers and other human pilots, players sped up the time it took for their giant robot, called a Titan, to drop. Once players got their Titans, they could set them on auto-pilot or hop in to take control of them away from their artificial intelligence.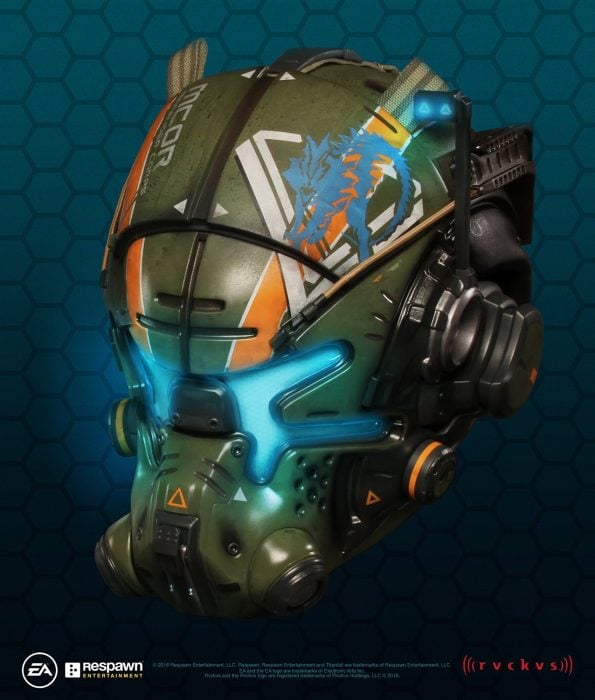 The helmet included in Titanfall 2 Vanguard Edition is one of the helmets that the game's pilots wear. It comes with a stand for displaying it in a trophy case or a strap that allows it to be worn. Also included are two attachments that can be mounted to the helmet. One is a simulated laser sight. The other is a spotlight. Its faceplate allows users to look back at people and glows blue.
Titanfall 2 Vanguard Edition Price and Release
Those dedicated enough to purchase Titanfall 2 Vanguard Edition won't have to worry about getting started with the game after everyone else already has. It'll launch on the same day that other versions of the game do, October 28th.
Titanfall 2 Vanguard Edition costs $249.99.
Titanfall 2 Vanguard Edition Extras
Titanfall 2 Vanguard Edition comes stuffed with some other extras besides the Vanguard SRS helmet.
A flash drive designed to look like a pilot dog tag is included with the game bundle. It's attached to a real metal chain and has 8GB of storage. That's easily enough for a few file transfers. There isn't a cap to remove before using the flash drive with your notebook, desktop or tablet; the connector retracts into the flash drive's body.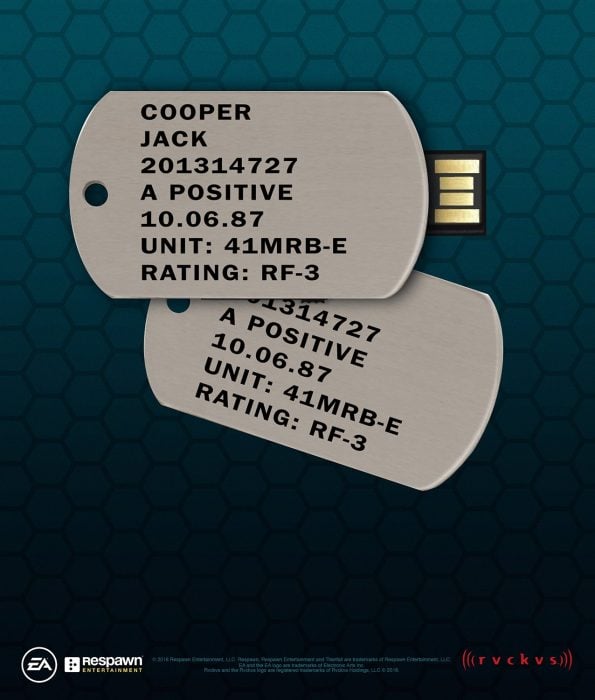 What Electronic Arts describes as two "Squad Morale Patches" are included with Titanfall 2 Vanguard Edition, along with a matching scarf. Apparently, the scarf is the same scarf that's given to Titan pilots to protect their necks from the elements when they're away from their walking robot companions.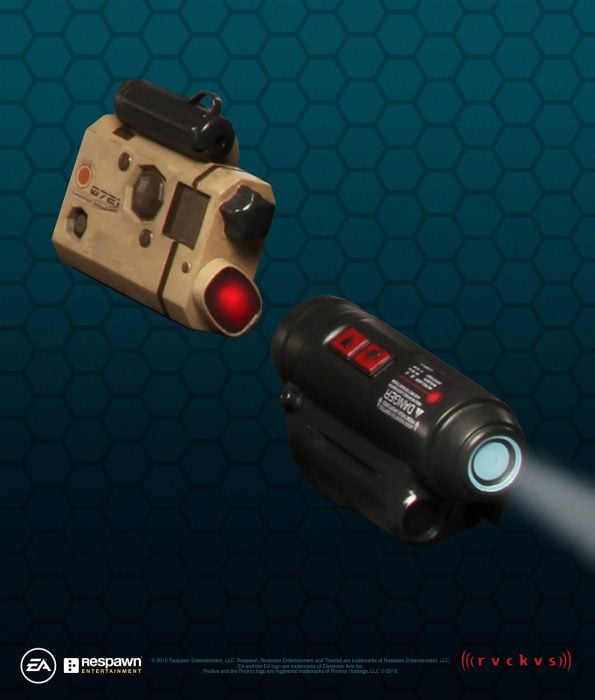 Everyone that places a Titanfall 2 pre-order gets the Nitro Pack Warpaint and Nose Art customization and a call sign.
Titanfall 2 Vanguard Edition Game
No big-name, expensive game purchase would be complete without the game itself. Titanfall 2 Vanguard Edition doesn't include a basic copy of the game. Instead, it includes a deluxe version for Xbox One and PS4 consoles. There isn't a version of the Vanguard Edition for those that want to play on Windows PCs, even though other versions of the game are coming to PCs. Those that buy Vanguard Edition will get a physical copy of the game, not a digital copy, it seems.
Deluxe Edition comes two more Warpaint add-ons and two nose art add-ons. There are two Camouflage add-ons for using on your pilot or Titan robot too.
How to Get & Where to Pre-Order Titanfall 2 Vanguard Edition
Titanfall Vanguard Edition pre-orders are easy to come by. That is, they're easy to find at retailers right now. That's because we're still pretty far away from release.
Amazon kicked off their Titanfall Vanguard Edition pre-orders last night. Anyone with an Amazon Prime subscription stands to save 20% off the price tag of the game and add-ons elsewhere. Amazon includes 20% discounts on physical copies of games with all of their pre-orders.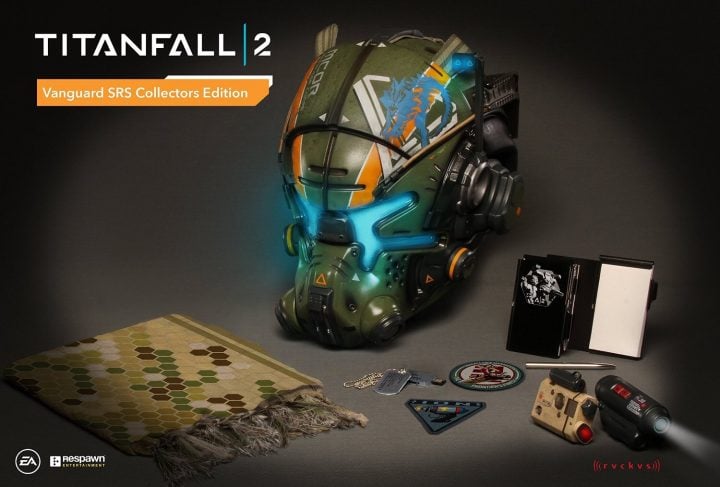 Best Buy has kicked off Titanfall 2 pre-orders. Unfortunately, shoppers won't be able to buy the Titanfall 2 Vanguard Edition from them, it seems.
GameStop has started taking pre-orders, but only for Titanfall 2 Deluxe Collector's Edition. Users looking to get their hands on the Vanguard SRS helmet should stay away from this version; it doesn't include the accessory. Instead of the helmet, it has a 7-inch bust of a Titanfall 2 pilot that glows blue. It sells for $159.99 and doesn't include the 8GB dog tag flash drive that the Vanguard Edition does.
Good luck getting your hands on Titanfall 2 Vanguard Edition.

As an Amazon Associate I earn from qualifying purchases.