Tom Clancy's Ghost Recon Wildlands: 6 Things to Know & See
The Tom Clancy universe has offered gamers many things over the years, including Splinter Cell and Rainbow Six. Most recently, the video game franchise brought us this year's must-have online shooter, Tom Clancy's The Division. Ubisoft Paris is gearing up to deliver another entry in the popular shooter and war franchise in 2017: Tom Clancy's Ghost Recon Wildlands.
The Ghost Recon Wildlands release was confirmed at the Electronic Entertainment Expo in 2015. Back then, the company teased a more modern-day setting than with the last two Ghost Recon games. It also promised new mechanics never used in the Ghost Recon set of games. Ahead of this year's Electronic Entertainment Expo, we learned more about how Ghost Recon Wildlands will set itself apart from other Tom Clancy games and shooters in general.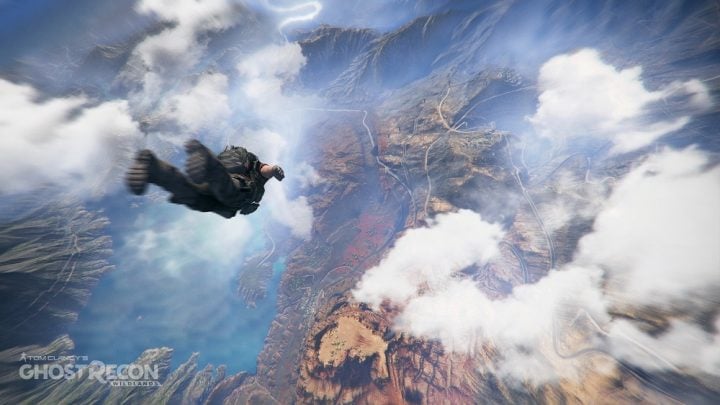 Read: Ghost Recon Wildlands Pre-Orders: Which Edition Should You Buy?
Here's what you need to know and watch ahead of The Ghost Recon Wildlands release in March.
The Ghost Recon Wildlands Takes Players Back to Reality
The last two Ghost Recon games – really, shooters in general – were  futuristic. On some level, this makes sense; being set ahead of the current real-world year gives game studios the opportunity to define their setting without interference. They can create weapons that we only dream of today or incorporate mechanics that seem alien right now.
The Ghost Recon Wildlands team at Ubisoft Paris is taking a different approach. It's saying goodbye to futuristic weaponry and hello to a world we can better recognize. Ghost Recon Wildlands takes place in the future, but only a few years ahead. The United States Army provides its Ghost operatives with broad goals. How they choose to carry out those goals are up to them. Choice is one of the two big themes for this game. Stopping a huge drug cartel is the mission, how it's done is up to the player.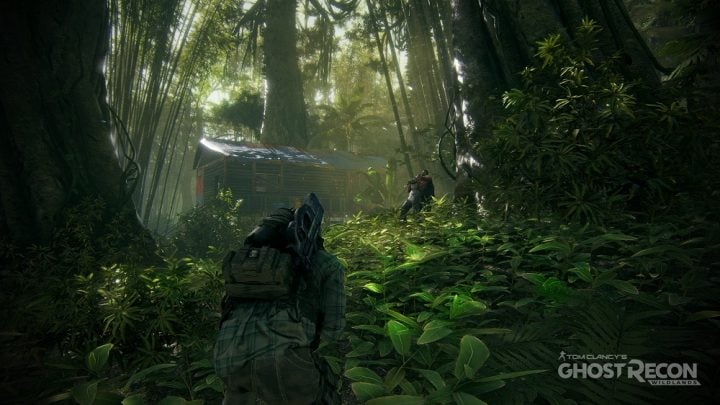 The game's different terrain makes some entry methods more appropriate than others. Weather conditions constantly change too. Ubisoft says that smart players will want to factor this in. Rain and fog are both part of the game's weather system. Gamers also get to choose the gear they go into each operation with.
The Ghost Recon Wildlands Release
With Ghost Recon Wildlands, Ubisoft is doing a lot of things that are very, very similar to what it did with The Division. That includes going with a Ghost Recon Wildlands release date early in the year so as to not conflict with rival shooters and open-world franchises.
Ghost Recon Wildlands launches on March 7th, almost a year-to-the-day that The Division arrived on store shelves.
Ghost Recon Wildlands Live Action Short
A newly released short teaser showcases the tone of Ghost Recon Wildlands.
The World of Bolivia in Ghost Recon Wildlands
The second big theme of the Ghost Recon Wildlands release seems to be scale. Don't misunderstand, the game is still a third-person shooter that requires smart tactics and planning to complete. What's changed is the world itself, it's no longer so linear, Ubisoft says.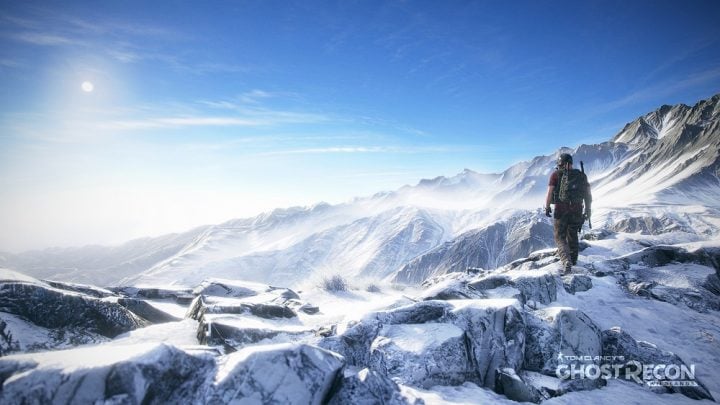 Ghost teams are trained to work in hostile situations, where small teams are more effective. Basically, they're the perfect tactical option for getting objectives done in smaller countries where bad guys run amok unchecked. This time, they're going to Bolivia.
All of the terrain and landscape diversity of the country will be reflected in the game. There'll be mountains, jungles and cliffs. There are small towns scattered across the landscape, with players able to go where they want, when they want.
Ghost Recon Wildlands Co-Op & Multiplayer
One of the things that Ubisoft's Massive studio nailed with The Division was nearly seamless multiplayer. Players can roam the decimated streets of New York City with as many as three other people. All of the missions scale from one player to an entire team as well. It would have been a shame if Ghost Recon Wildlands didn't also have this.
Thankfully, it does. Multiplayer is built right into the game, with every mission and the game world itself all supporting a single player or four players. Effortless multiplayer is key in any shooter where team elements are a core mechanic. Some games make it feel like a chore to team up with other live players.
Ghost Recon Wildlands also manages to top the system that's in The Division. Players can get the benefit of having a team, even if they prefer to never to meet another gamer online. When players can't find a friend to join them, a computer controlled team of back up characters springs into action during the game's missions. Players can give their digital team members orders as if they're a real commander. Of course, how great a mechanic this turns out to be depends on how good the algorithms powering the computer controlled characters are.
Getting Around in Ghost Recon Wildlands
Because the world of Ghost Recon Wildlands is huge and diverse, Ubisoft Paris is delivering some travel options. Players get to choose their own transportation options before each mission, the studio says.
There'll be more than 60 different vehicles to choose from when the game launches. Most of these are buggies and other land vehicles, but there are land and sea transportation options coming too.
Read: Ghost Recon Wildlands Beta Release Revealed
We'll definitely hear more about Tom Clancy's Ghost Recon Wildlands soon. Ubisoft recently confirmed an invitation-only beta for the game. We don't know when that beta will be, but anyone can sign up on the game's website now.

As an Amazon Associate I earn from qualifying purchases.