Top 13 Galaxy S6 Settings to Change
You just took the Galaxy S6 out of the box and are checking out all the different settings and options, but you don't know what settings to change and what to turn on or off to get the best Galaxy S6 experience. We'll show you the right Galaxy S6 Settings to change to customize your Galaxy S6 and enjoy it more.
Samsung chooses to enable and disable some Galaxy S6 settings and features that don't deliver the best overall experience. Some of these settings are a personal preference, so you don't need follow this guide exactly, but it will give you a good idea of how you can make the Galaxy S6 your own.
We'll show you how to secure the Galaxy S6, what you need to do so that you don't always need to enter a password or use a fingerprint to unlock it when you are in a trusted area. You'll also learn how to customize the look of software, make sure the phone doesn't disturb you and a few other smart settings that most users will want to change.
We couldn't limit this to just 10 settings to change on the Galaxy S6, so we're offering up 13 things to change with the Galaxy S6 for a better experience.
Fast Access to the Galaxy S6 Flashlight
It's hard to find the Galaxy S6 flashlight out of the box, because you need to change the location of the flashlight shortcut so that you can tap on it without unlocking the Galaxy S6.
Pull down the notification drawer and tap on the pencil icon. Tap and hold on the flashlight and drag it into the top row of icons so that you can use it without scrolling.
Now you can pull down the notification drawer and then tap on the flashlight icon to turn it on. Do this again to turn the Galaxy S6 flashlight off. You don't need to download a flashlight app for this.
Turn on Smart Stay
The Galaxy S6 includes Smart Stay, which most users will enjoy. This will keep the screen on when you are looking at it. This is a very handy feature if you like to look at photos or take a while to read a webpage.
Open the Galaxy S6 settings -> Display and Wallpaper -> Smart Stay -> On. There are no settings that you need to change after you turn it on.
Set Up Galaxy S6 Fingerprint Reader
The Galaxy S6 fingerprint reader is much better than the reader on the Galaxy S5 or Galaxy Note 4. You just need to place your finger on the home button and it will unlock the Galaxy S6 for you to use.
To set this up you need to go to Settings -> Lock screen and security -> Fingerprint -> Add a Fingerprint.
Place your finger on the home key and lift it off. Repeat until your print is registered, switching the position halfway through when prompted. Train four fingers for easiest use and make sure you move the finger or the training will not work well.
You can tap and hold on a fingerprint to name that finger and you can also use this same option to remove it.
Samsung Galaxy S6 Smart Lock
With Android Lollipop the Galaxy S6 includes Smart Lock. When it is at your home, work or connected to a trusted Bluetooth device you can swipe to unlock the Galaxy S6 without entering your passcode or using your fingerprint.
Go to Settings -> Lock screen and security -> Secure lock settings -> Smart Lock.
From here you can tap on Trusted devices and Trusted places to add Bluetooth or NFC devices or a specific place using GPS. Once paired or trained you will not need to enter a passcode in these locations or while connected.
Change Galaxy S6 Themes
Users can change Galaxy S6 themes with a few tap. Right now the options are a little limited, but it is a handy way to customize the look of your Galaxy S6 without rooting or installing ROMS.
Tap and hold on an empty spot on the Galaxy S6 home screen. This opens up the home screen settings. Tap on Themes. Choose a pre-installed theme or tap on Store to download one. In the Store you can download free Galaxy S6 themes and enable them in the main Theme area with a tap.
Change the Galaxy S6 Screen Grid
Samsung lets users change the grid size of the home screen to change the amount of apps that are on the home screen. This lets users choose 4 x 4, 4 x 5 or 5 x 5 app layouts.
Tap and hold on an empty spot on the Galaxy S6 home screen. Tap on screen grid. Here you can customize the grid to change how may apps you can put on one screen.
Turn Off the Galaxy S6 Notification LED
There is a Galaxy S6 notification LED on the front of the device that some users love. But if you cannot stand the bright alert you can turn this off in the settings.
Go to Settings -> Sounds & notifications -> LED Indicator -> Off.
You don't need to turn this off, but if it bothers you at night or in other settings, you can turn it off right here.
Galaxy S6 Do Not Disturb
Samsung includes a handy Do Not Disturb mode on the Galaxy S6 that you can configure in the settings to automatically turn on at specific times or you can turn it on with a tap.
When you turn on the Galaxy S6 Do Not Disturb mode you can also configure exceptions that come through no matter what.
Go to Settings -> Sounds & notifications -> Do Not Disturb.
On this page you can choose a Do Not Disturb schedule at the bottom of the screen. You can tap on Allow exceptions to make sure that Alarms still ring and choose what should happen with calls, messages, events and more. You'll definitely want to customize the exceptions so alarms still go off.
Customize Galaxy S6 Notifications
Android apps love to push notifications that are useless and annoying. You can control these apps in the settings so that they cannot send you notifications anymore.
Go to Settings -> Sounds & notifications -> App Notifications. On this screen you will see all the apps on your phone. Find an app you don't want notifications from and tap on it. Now, you can choose to Block notifications, Set as a Priority or hide from the lock screen.
Toggle the switches you want to on or off and then repeat for other apps.
Turn on Motions & Gestures
There are still many Galaxy S6 motions or gestures that you can use to control the Galaxy S6. IF you are upgrading from another Galaxy device you may want to use the same features.
Go to Settings -> Motions and gestures and turn on the options you want.
By default Smart Alert, Mute and Palm swipe to screenshot are on. You can turn them off if you don't like them and choose to turn on Direct Call.
Change the Default Galaxy S6 Text App
There are many great Android text app alternatives that can deliver a better texting experience than the carrier app or even Google Hangouts.
Download the app you want to use and open it. This may prompt the Galaxy S6 to let you set it as default. If not you need to go to the Settings.
Go to Settings -> More -> Default messaging app -> Tap on the app you want to use.
That's all you need to do to change the default message app on the Galaxy S6.
Set up Galaxy S6 Quick Settings
Samsung includes a new feature that lets you pin up to nine quick settings to the top of the Settings screen.
Go to Settings -> Tap the plus at the top to edit Quick Settings -> place a check next to the settings you want at the top.
This is a great way to keep your most used settings front and center, even if they aren't in the notification drawer.
Turn on NFC & Tap & Pay
You don't need to wait for Samsung Pay to make mobile payments with the Galaxy S6. Download Google Wallet from the app store and then turn on NFC and pick a Tap & Pay app to use your Galaxy S6 to make payments at many stores.
Go to Settings -> NFC & Payment -> NFC On. Then tap on Tap and pay and choose Google Wallet.
You'll need to login to Google Wallet and set up your credit cards, but once this is done you can tap the Galaxy S6 to the credit card reader at stores that accept NFC payments and you'll be good to go.
9 Exciting Galaxy S6 Cases
OtterBox Galaxy S6 Cases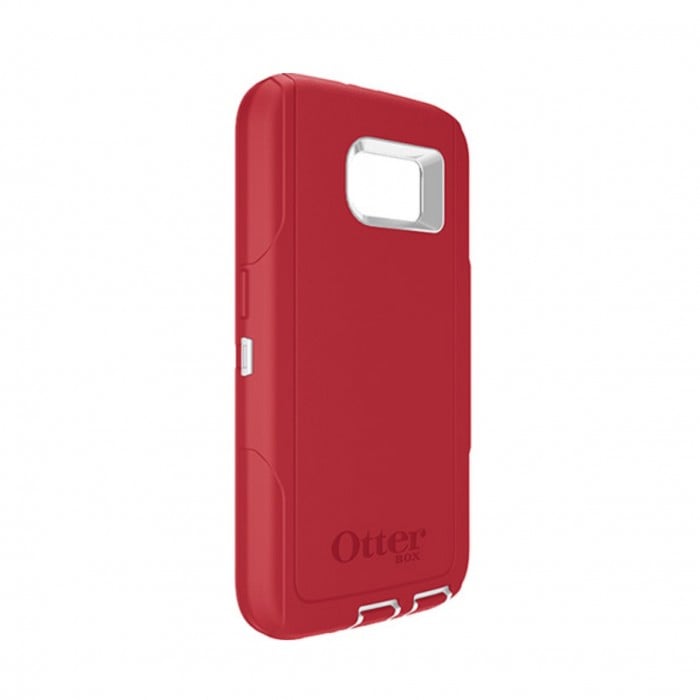 Users that need a lot of protection should check out the Galaxy S6 OtterBox cases including the Defender and Commuter series that offer a lot of protection for the device.
OtterBox Defender Galaxy S6 cases come in seven colors for the shell and seven for the cover, allowing users to combine to get the color scheme they want. The case is $49.95 and there are higher-priced options with RealTree camo and with sports teams on the back. This case includes a screen protector and port covers to keep dust out of the ports. OtterBox Defender Review.
The OtterBox Galaxy S6 Commuter case is slimmer with less protection, but a more pocketable size that appeals to many users. The dual-layer protection can absorb drops and it includes a stick on-screen protector. This case is $34.95 with the same variety of color options. OtterBox Commuter Review.