Top 4G Apps for the Motorola Droid Bionic
The Droid Bionic is one sweet phone — a great combination of power and speed thanks to the 4G LTE radio inside. Once you have it in your hands, which apps should you download to take advantage of all the Bionic has to offer? I have a few suggestions below, including one that will help you stay under Verizon's 4G data caps.
You can read our full Droid Bionic Review here. 
Video Chat
Fring
(Free) — Video chat from your phone has been available for a year now, but over 3G the experienced sucked. With 4G and a good app it's possible to have a decent video chat, either phone to phone or phone to computer. Fring offers the best quality over 4G I've seen and it's easy to use. Up to 4 people can chat at once, and you can use the app to IM with friends across several services, such as Yahoo Messenger and Google Talk.
Video Broadcasting
Bambuser (free) — With this app, even 3G-only phones could broadcast video to the web. With 4G you'll get a better quality stream. The app will post a link to your live stream to social networks automatically if you like, alerting your friends, family, or fans of ongoing broadcasts.
Video Streaming
Netflix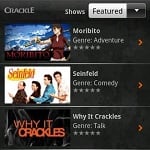 (free, requires subscription) — Yes, you can get Netflix on the Bionic, and so you can enjoy your favorite episodes and movies away from your television.
Crackle and TV.com (free) — Unlike Netflix, Crackle and TV.com don't require a subscription to watch the episodes and movies in their catalogs.
Audio Streaming
Spotify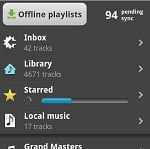 (free) — This app not only allows you to stream music, but also to save playlists on your phone for offline listening. With 4G, you can download the tracks you want faster, perfect for last minute desires right before taking off for a long flight.
Slacker Radio (free) — Spotify might be the new, cool kid in town, but Slacker is still the favorite music streaming for many. Listen to one of the over 100 music and talk stations or create your own custom station with your favorite genres and artists. Plus, with a premium subscription, you can download tracks for offline listening.
Google Music Beta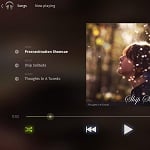 (free) — Google's music app will let you store up to 20,000 songs in the cloud, then stream them to your phone for listening wherever you are. You can also make tracks available offline easily, all without costing you any extra.
DoggCatcher ($2.99) — even though the price is above the norm for an Android app, I'm a huge fan of this podcast player because it does everything I want and hasn't flaked on me yet. Users can either download or stream podcasts they've subscribed to. With 4G, you can download two hour-long podcasts quickly before heading into a data dead zone.
Utilities
Llama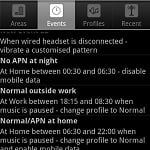 (free) — Having 4G at your fingertips is great, but do remember that Verizon Wireless caps your data usage. If you're on one of the lower tiers, it's a good idea to limit 4G usage when you don't need it so you don't have to worry about overages when you do need it. One easy way to achieve this is by using Wi-Fi when possible, but if you don't want to worry about remembering when to turn the radio on and off, this app can help. Llama uses cell towers to determine your location, then activates services or apps based on where you are. Arriving at work or back home and want to use the office Wi-Fi instead of 4G? The app will turn it on. Plus, it has a ton of other features and functions.