Top 5 Apple Products that Are Overdue for a 2014 Update
There are quite a few Apple products that the company needs to update. Despite refreshing the iPhone and iPad every year, there are a number of products that Apple leaves on the top shelf to collect dust. This leaves them out of date with older technology that buyers no longer find desirable.
Apple usually announces a handful of new products at its annual WWDC conference, which will take place early in June this year, and it's likely that we'll see some new stuff from Apple. Hopefully, we'll see an updated Apple TV, which is rumored to come with a ton of new features that many television watchers will find attractive.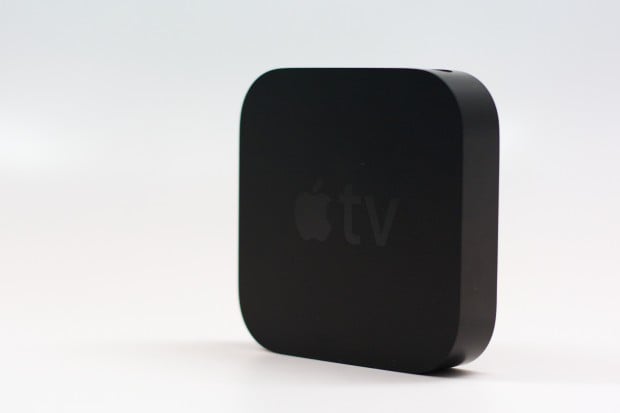 Many of these outdated products are approaching the two-year mark without updates, including the iPod Nano and Mac Mini, and technology has changed drastically during that timeframe, with faster processors and cheaper storage now available.
While several Apple products are religiously updated every year, the company isn't putting that kind of focus on other items in its wheelhouse. Here are five Apple products that are in need of a refresh in 2014.
iPod Nano
The iPod Nano received a very minor update back in September in the form of a new Space Gray color option that matches the iPhone 5s, iPad Air and iPad mini. However, the iPod Nano hasn't gotten a real refresh since October of 2012.
Granted, the iPod lineup isn't getting as much glory as it used to, but the Nano remains a solid option for many music aficionados. I know a lot of users who would want an iPod Nano as a simple MP3 player that they can keep by the home stereo or use it at the gym so that their iPhone doesn't get all grimy with sweat.
Furthermore, the iPod Nano only comes in a 16GB storage option, which isn't enough for those who have a lot of music. The least Apple could do is bump up the storage capacity to at least 32GB, or even crank things up to 64GB and have it replace the iPod Classic, which is slowly dying off anyway.
So when could we see an updated iPod Nano? Unfortunately, rumor chatter is pretty much nonexistent for the iPod Nano, but the fall has been the time period when Apple usually launches new iPods, so expect a new iPod Nano in September or October this year if Apple does decided to revive it.
iPod Classic
Yeah, yeah; the iPod Classic is simply just waiting to die, as it hasn't even been touched by Apple since 2009, but we think it wouldn't hurt for Apple to squeeze out as much life as it can get from the aging device.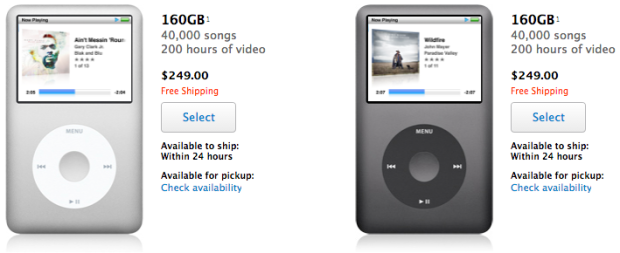 Currently, you can buy a 160GB model for $249, but it's in serious need of a refresh. Technology has changed a lot since 2009, and we could see a next-generation iPod Classic get thinner and lighter if Apple moved to flash storage and used 128GB. It's a downgrade from 160GB, but a price drop would also be in the cards, possibly down to $199 or even $149.
Of course, the iPod Classic is dying off because there's not a huge market for it anymore, but there are still plenty of users who need the massive amounts of storage in a small device, and as with the iPod Nano, we'd most likely see an iPod Classic refresh sometime in fall.
Mac Mini
Apple hasn't updated the Mac Mini since October 2012, but that's not surprising considering that it's not a huge focus for Apple. MacBooks and iMacs are the company's money-makers, but the Mac Mini still has purpose as a smaller, discreet system for those without a lot of desk space, and we can see Apple finally refreshing the smaller Mac machine in 2014, hopefully with new Intel Haswell processors and faster internals overall, as well as more RAM and updated Thunderbolt and USB 3.0 ports.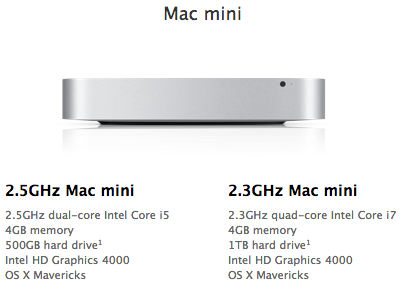 We could see a new Mac Mini sometime in the fall, as that's usually when Apple launches new Mac products (although a new MacBook Air was launched over the summer last year). We wouldn't be surprised if Apple picked summer as the time to launch a new Mac Mini, especially if they simply just do a quiet launch with no event, but a consistent time window for Mac updates is always up in the air.
However, rumors about a new Mac Mini are few and far between. It was rumored back in January that a new model would arrive in February, but that never happened obviously. From this rumor, though, it's said that the next-gen Mac Mini will come with Intel Haswell processors, as well as 802.11ac wireless and USB 3.0, HDMI and Thunderbolt ports.
Apple TV
Based on the number of rumors that we've been hearing about the last few months, the Apple TV will most likely see a long-awaited updated this year, and it's easy to see why; the set-top streaming box hasn't seen a refresh since March 2012, and the streaming landscape has changed a lot since then.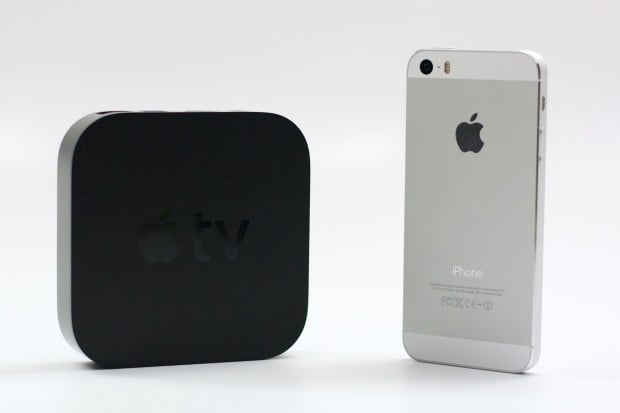 Rumors are pointing to gaming support with compatibility for Apple's MFi iOS 7 controllers, as well as a possible dedicated game store where users will be able to buy games and download them to their Apple TV. We're also hearing reports that Apple will partner with Comcast to provide a streaming TV service for next-generation Apple TV users.
Thunderbolt Display
4k monitors under $1000 and Apple aren't going to mix. Honestly look for Apple to go in the pro market similarly priced to the Sharp display they sell.

Two letters: 4K. Apple hasn't updated its Thunderbolt Display since 2011, and now that 4K is slowly becoming more mainstream, it would make sense for Apple to update the Thunderbolt display with a 4K screen.
The company recently included native 4K support with OS X 10.9.3, which hints us to the possibility that a 4K Thunderbolt display may indeed be on the way.
The current Thunderbolt display rocks a 2560 x 1440 resolution at 27 inches, but we could easily see Apple stuffing a 4K display inside of the Thunderbolt Display shell without a problem, just be aware that it probably won't be cheap. You can easily find 4K monitors under $1,000, but those are the cheaper models and Apple is always about top quality, so expect a 4K Thunderbolt display to cost a few thousands of dollars, like this Sharp 32-inch 4K display that Apple currently sells.

As an Amazon Associate I earn from qualifying purchases.