Top 5 iPhone 5s Alternatives [December, 2014]
Apple's iPhone 5s is no longer the company's flagship but that doesn't mean that it's no longer a top smartphone. It's a little older, sure, but thanks to iOS 8 and a cheaper price tag, the iPhone 5s is still a viable option for a lot of people. That said, there are some iPhone 5s alternatives that we think you should look at before taking the plunge with Apple's $99 iPhone 5s.
Last year, Apple took the stage in September and announced the iPhone 5s, a replacement for the iPhone 5s. For a year, the device served as the company's flagship $199.99 model and it served as one of the top smartphones on the market. With the arrival of the iPhone 6 and iPhone 6 Plus, the iPhone 5s isn't Apple's top option but it's still an extremely tempting phone.
Not only is it running Apple's new iOS 8 update, it's also much cheaper than it once was. Apple is selling the iPhone 5s for $99 on-contract and we've seen iPhone 5s deals drop the price down. This is a great smartphone and it's one that you should take a look at if you're in the hunt. There are some devices that we think you absolutely must take a look at before settling in with Apple's flagship from last year.
We are constantly bombarded with questions about iPhone 5s alternatives to look at. There are a number of different devices that we could recommend as the smartphone market is full of solid big screen choices but we want to narrow things down a bit and take a look at what we consider the top five iPhone 5s competitors available right now.
These devices represent the devices that we'd recommend to friends and family. And while our list may differ from yours, these are the devices that Gotta Be Mobile editors have selected for recognition this month. We feel like the devices listed here deliver the best, all-around package for this month and this month alone.
With that in mind, here are the five iPhone 5s alternatives for December, 2014.
Samsung Galaxy S5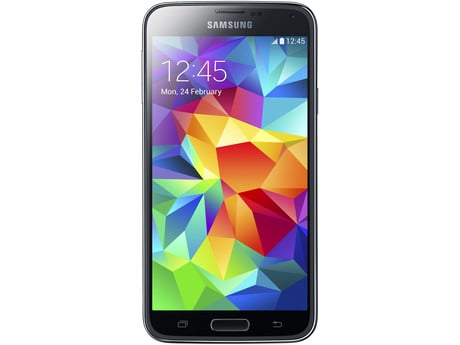 The Samsung Galaxy S5, like the iPhone 5s, is getting older. And like the iPhone 5s, the Samsung Galaxy S5 remains a solid option, especially now that its gotten its upgrade to Android 5.0 Lollipop.
Samsung's Galaxy S5 emerged several months after the iPhone 5s release date with high-end features and a new design in tow. It's one of our favorite Android devices of 2014 and it's a device that we think prospective iPhone 5s buyers will want to look it. Why? Simple. Cheap price tag, fantastic hardware, and software that's moving up to Google's latest and greatest operating system.
This is an excellent smartphone for the price and it's one that we think you really need to weigh against the iPhone 5s. They're comparable and who know, you might just like the Samsung Galaxy S5 better. Take a look before diving in with Apple's former flagship this month.

This article may contain affiliate links. Click here for more details.