Toshiba Gets Into the Media Tablet Game with the JournE Touch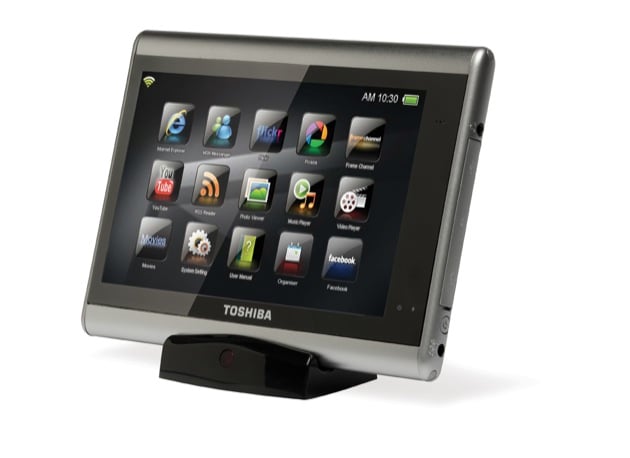 At the IFA conference Toshiba seems to be wowing some folks with the introduction of its JournE Touch Multimedia Tablet. Yes, the emphasis is on multimedia and no, the Tablet moniker isn't what you would hope this might be. By all appearances it looks like the 7 inch device is aimed squarely at whatever mythic device Apple might be cooking up and also the Archos Tablet.
From what I'm reading it looks like it runs Windows CE, has expandable storage (via an SD slot) and the focus is on video output. Apparently it can output sub-1080p video via an HDMI plug in that comes with the dock. All of these multimedia tablets seem to give you some sort of video out option for a bigger screen, which to tell you the truth, I find confusing. Yeah, sure you might want to hook it up to a screen to show off at a gathering, but I always thought the purpose was to have your media viewable on the go, so I don't understand this as a selling point. But maybe that's just me.
In any regard, there's coverage everywhere about this including Engadget, Crave, and CrunchGear among others.
Here's a video of the show promotional video.