Toshiba Portege z835-P330 Coming to Best Buy for $899
The Toshiba Portege z830 ultrabook I reviewed on Friday just got a lot more impressive.
Toshiba has confirmed that this model, the Portege z835-P330, is a Best Buy exclusive with an impressive $899 price.
This price makes it one of the first ultrabooks to deliver on the sub $1,000 price that Intel as hoping for. It also means that the Portege z835 will be $400 less than the 13 inch MacBook Air we will be comparing it too.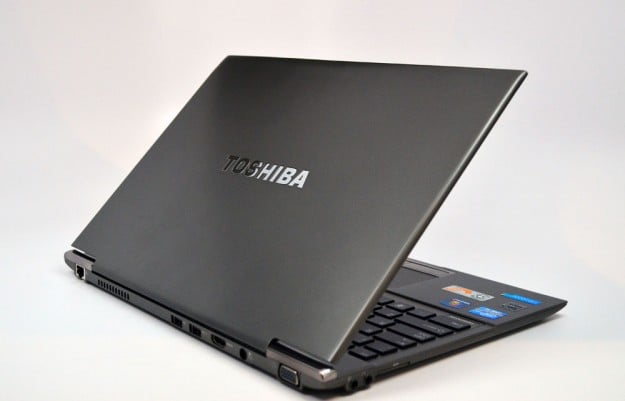 The Toshiba Portege z835-P330 model available at Best Buy will have the following specs:
1.4GHz Intel® CoreTM i3-2367M Processor
13.3″ display with a 1366 x 768 resolution
Intel 3000 HD graphics and Wireless Display
VGA and HDMI3 USB ports (1 USB 3.0 port + 2 USB 2.0 ports (1 with USB Sleep and Charge)
Weighs less than 2.4 pounds
Dimensions (W x H x D): 3.6" x 1.8" x 1.0"
This is also good news for those who are want a matte screen and a faster solid state drive. The model we have in for review is aimed at the average consumer, which means we may still see higher end versions for mobile professionals.
For more, check out our Toshiba Portege z835-P330 review and video.