Toshiba Reinvents the Wheel With 5-in-1 Laptop Concept
At the Consumer Electronics Show, we got to see the Toshiba 5-in-1 laptop concept, a prototype of a convertible and detachable notebook computer that aims to satisfy multiple form factor needs depending on your computing environment. At its heart, the device bears a design that resembles your traditional slim clamshell notebook or Ultrabook, but thanks to a foldable and removable design, the laptop can convert into multiple other shapes and designs.
In one form factor, you can remove the keyboard portion and fold back the battery on the hinge of the display to create a stand. With a separated keyboard and display, this form factor resembles an all-in-one desktop PC setup.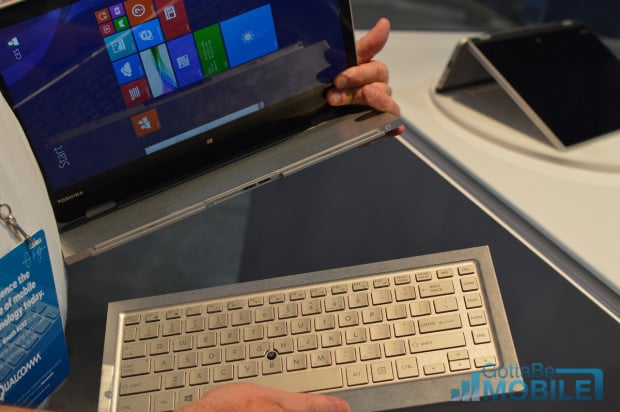 You can also fold back the entire keyboard portion, similar to what Dell is offering on its XPS 11 or what Lenovo has been doing on the Yoga series to create a tablet.
In yet another configuration, you can stand up the tablet, similar to the Apple iPad with its Smart Cover.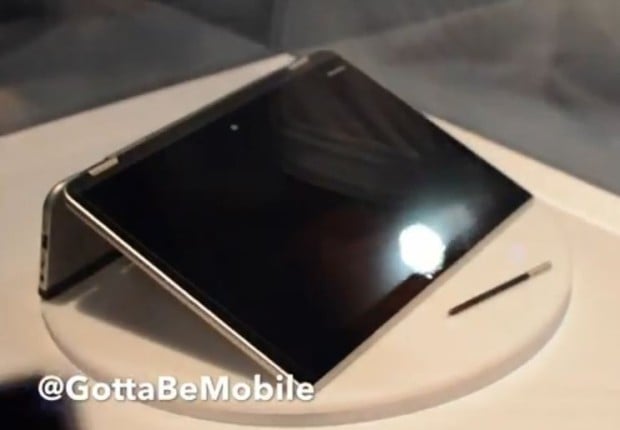 The five different modes include:
Laptop mode
Canvas mode
Tablet mode
Presentation or TV mode
Convertible tablet mode
Toshiba also has a digitizer pen for the screen as well. Build quality is good and the device sports a magnesium alloy case with a 13.3-inch touchscreen.
And though the concept is innovative, we question if all these form factors are really necessary and if creating such a complex design with a lot of moving parts will add a significant price premium. As it is, convertibles today–some of which provide 3 modes–already offer enough flexibility and functionality.

As an Amazon Associate I earn from qualifying purchases.