Toshiba Satellite E305 Review – Notebooks.com Editor's Choice Award
The Toshiba Satellite E305 is a Blue Label notebook available exclusively at Best Buy which comes with an amazing feature set and a price of just over $900. This metal bodied beauty isn't perfect, but it does offer a great value and earns our Notebooks.com Editor's Choice Award. In short, the Satellite E305 is one of the best Windows notebooks that you will find at Best Buy and is representative of lots of hard work from Toshiba and plenty of cool tech from Intel.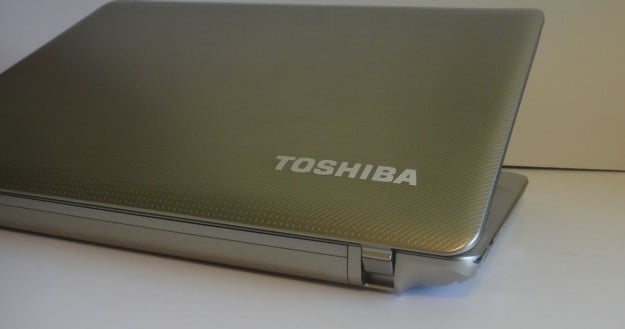 The Toshiba Satellite E305 has a 2.3GHz 2nd Gen Core i5 processor, 4GB RAM, a 500GB hybrid hard drive with 4GB of flash storage to speed up boot times and Intel Integrated HD 3000 graphics which were good enough to get us through most of Portal 2 before we reluctantly boxed the E305 back up. In addition to these base specs, the Toshiba E305 has a collection of features that set it apart from the rest of the notebooks on Best Buy's Shelves.
Toshiba Satellite E305 Features:
Intel Wireless Display 2.0 and a $99 WiDi adapter included with the price of the notebook
Blu-ray Player
Backlit keyboard
6 hour battery
2 year warranty standard
Anti Theft Technology from Intel 3 year subscription (Hands on with Intel PC Theft Defense)
The Toshiba Satellite E305 performed very well in our tests of gaming, creating and working and had a battery that lasted 6 hours on 40% brightness while surfing the web which is pretty impressive given the power it packs. The keyboard on the Satellite E305 is much nicer than the earlier E205 and the mousepad is also an improvement, but both still have room for Toshiba to work.
As far as audio goes, the sound easily filled our small apartment and thanks to WiDi, you can stream wirelessly to your home stereo if you have company. The display was also quite nice and thanks to the 14″ size and thin body you can pack the notebook in a bag and take it with you without feeling weighed down as the notebook clocks in at just under 5 pounds. The body is made of a metal alloy which gives the notebook additional strength and adds to the overall value.
Head over to Notebooks to read our full Toshiba Satellite E305 review.