Toshiba Teases 13.3-Inch Quad-Core Tablet Concept
While all of the talk this week is about the upcoming iPad 3, or iPad HD, from Apple, another interesting tablet emerged at the Toshiba 2012 conference in the United Kingdom. The company, while promoting its announcements at this year's Mobile World Congress, teased a 13.3-inch tablet concept that apparently, if it makes it to market, is going to be powered by NVIDIA's Tegra 3 quad-core chip.
Of course, at the moment, this is nothing more then a concept. In fact, the tablet doesn't even turn on at this point. However, the size and the processor definitely make it interesting for those that have been waiting for a tablet with a massive display.
Just to give you an idea of how big this screen is. the iPad employs a 9.7-inch display.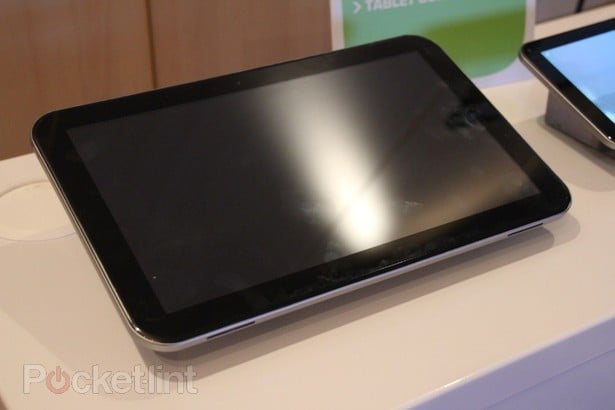 Besides the screen size, there are a couple of other things that might arrive with the device. We have a USB port, and HDMI port, and an SD card slot for expanded memory. It also has two cameras, one in the front and one in the back.
The design is said to be lightweight, lighter than a similarly sized ultrabook or laptop. And if the Toshiba is able to keep it at that weight, it could potentially get consumers to buy in.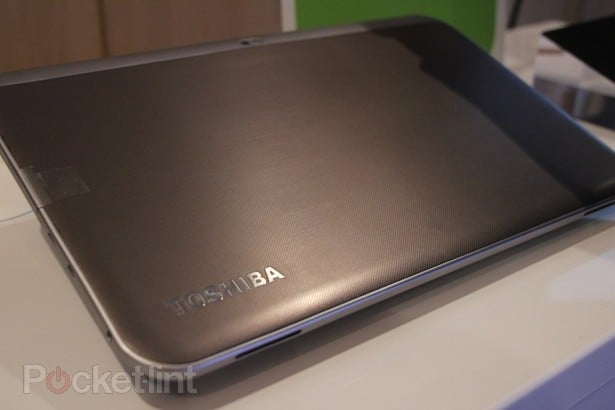 Now, for its part, Toshiba says that the tablet may never make it to shelves.
Apparently, it depends on the reaction that it gets from consumers.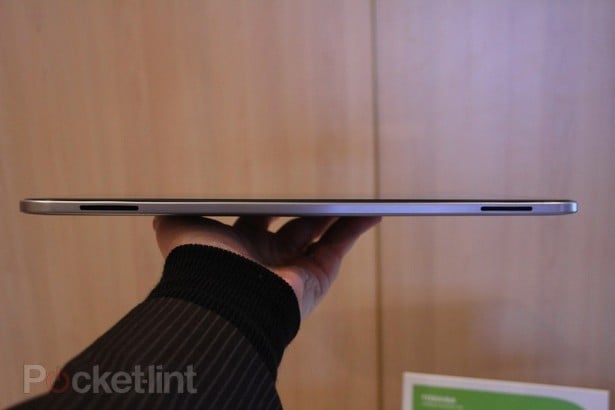 Right now, considering how dominant the iPad and its sub-10-inch display is, it's unclear if there is a lot of demand for a tablet of this size and thus, it may stay in development hell forever.
So, would you be interested in a quad-core tablet with a 13.-inch screen?
We (and Toshiba) would love to know.
Via: Pocket-lint