Toshiba Touch Dual Screen Tablet on Video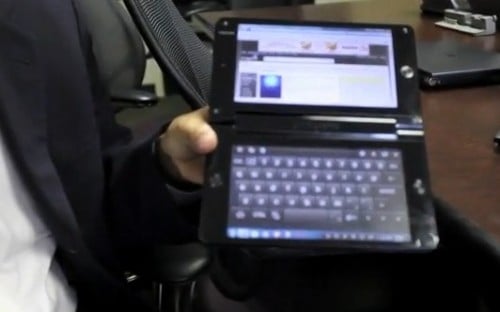 We've seen reports of this before, but here's a demo of it on video captured by Robert Scoble. Called the Libretto W100, the small dual screen machine is only a prototype or concept, but a limited number of the devices will be put on sale. According to the rep, that will enable Toshiba to get some feedback on the technology for future devices.
The dual screen features two 7 inch multi-touch displays that allows you to use one as a virtual keyboard, or to have the same app span two screens. Not sure if you can have multiple apps each appearing on the screen or not. It's running Windows 7.
No word on pricing or how one gets on the list for the "limited number" that will be put on sale.