Toshiba's Limited Edition 32GB ReadyBoost Enabled Flash Drive
Toshiba is going to release a Limited Edition 32GB USB Flash Drive that will be ReadyBoost Enabled. The target is December. They'll be releasing smaller capacity versions (1–8Gig) in October. Of course the 32Gigger will cost you a bundle at $665. The real question in my mind is will the Vista ReadyBoost issues get solved by then? Not much point if those issues aren't solved.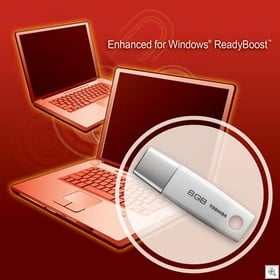 Via Gizmodo

As an Amazon Associate I earn from qualifying purchases.