Total Cost of Mobile Phone Ownership
As we enter the summer of the smartphone wars this might become a handy reference. This BillShrink.com chart from Dvorak Uncensored doesn't cover all the options, but it lays out some of them quite nicely for those who have price as a primary concern when it comes to owning a new phone. Other things obviously come into play here as well.
See the full chart after the jump.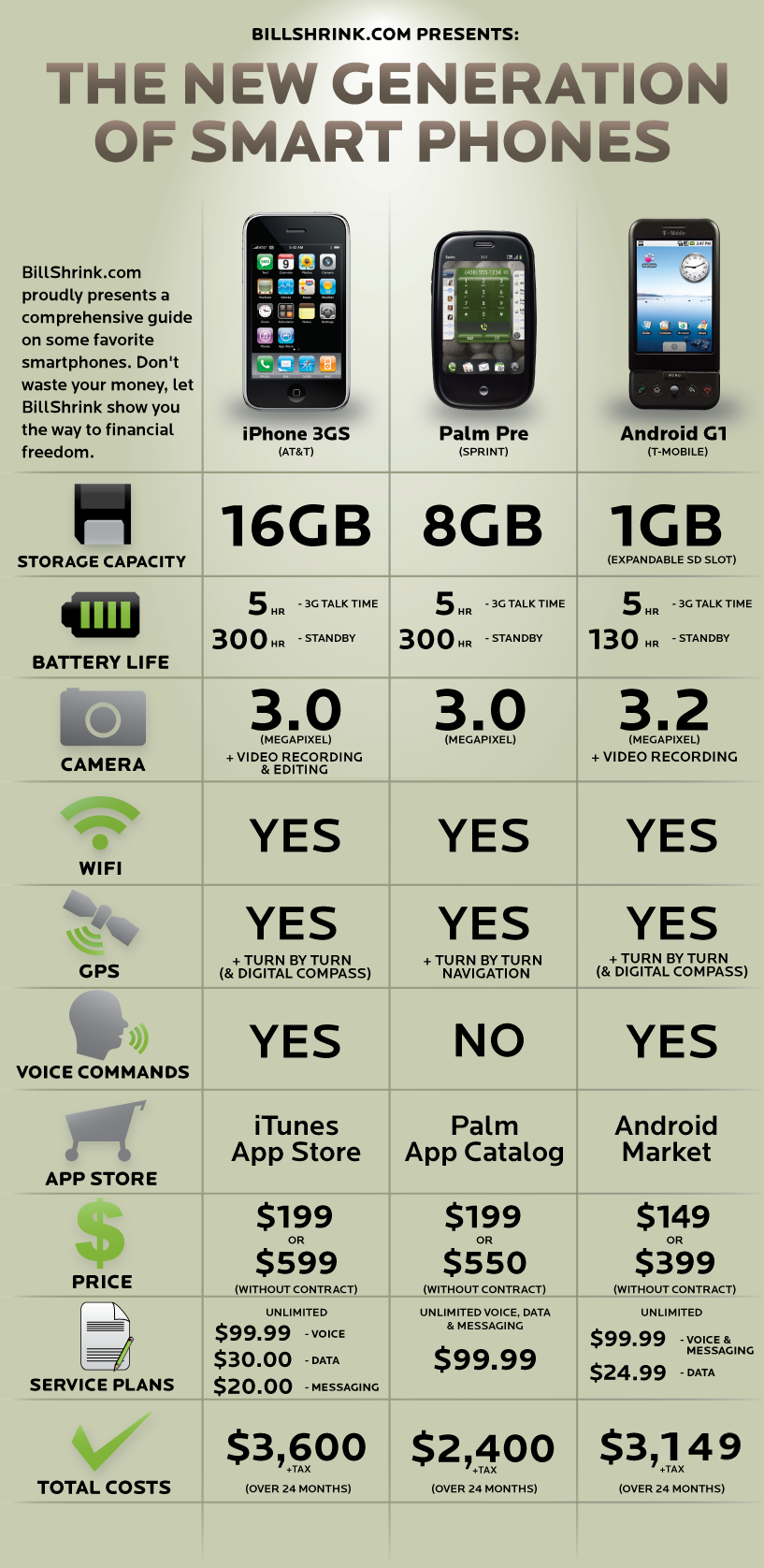 This article may contain affiliate links. Click here for more details.