Touch ID for iPad Air 2 Hinted in iOS 7.1 Code
After the iPhone 5s launched back in September with a fingerprint sensor, rumors began flying about the possibility of the iPad also getting the same technology. Of course, we have yet to see an iPad come equipped with Apple's Touch ID fingerprint sensor, but we're seeing hints that the next iPad (probably the iPad Air 2) just might finally see it.
In a few lines of code in iOS 7.1, it's been discovered that Touch ID just might be headed to iPad sooner or later. Several of the lines of code that serve as the framework for Touch ID are being listed as compatible with both the iPhone and the iPad, which can only mean that Apple is at least testing out Touch ID functionality on the iPad.
Of course, the code has actually been around since the iOS 7 beta of last year, but this is the first time that we're seeing the code being called out like this.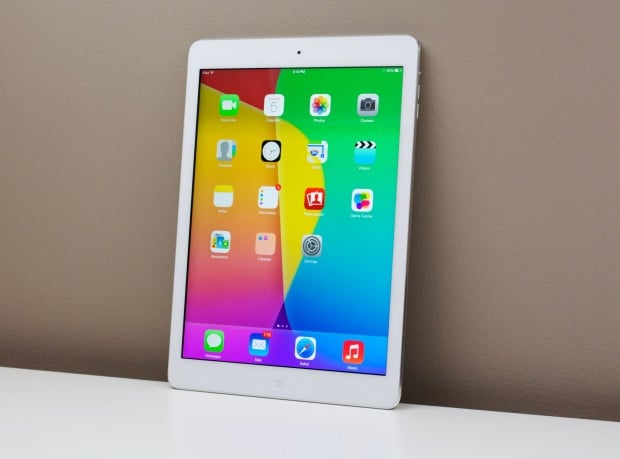 Then again, code or no code, it seems likely that Apple will introduce Touch ID to the iPad lineup at some point, especially after how big of a feature it became with the iPhone 5s; it's certainly one of the best hardware features we've seen on an iOS product yet.
Touch ID was definitely one of the features that users were looking forward to ahead of the iPad Air event back in October, especially after it was introduced on the new iPhone 5s just a month earlier, but Apple sadly did not deliver such a feature. However, it's still a possibility with the iPad Air 2 that we'll most likely see later this year into the fall.
What Is Touch ID?
Touch ID is the name of Apple's own fingerprint sensor technology that's currently only available on the iPhone 5s. It's built into the device's Home button so that users can have their fingerprint scanned at the same time when they're waking up their iPhone.
Right now, Touch ID only allows users to unlock their iPhone and authorize app purchases in the iTunes App Store. There have been talks about Apple launching its own mobile payment platform, for which Touch ID will most likely be used to authorize payments.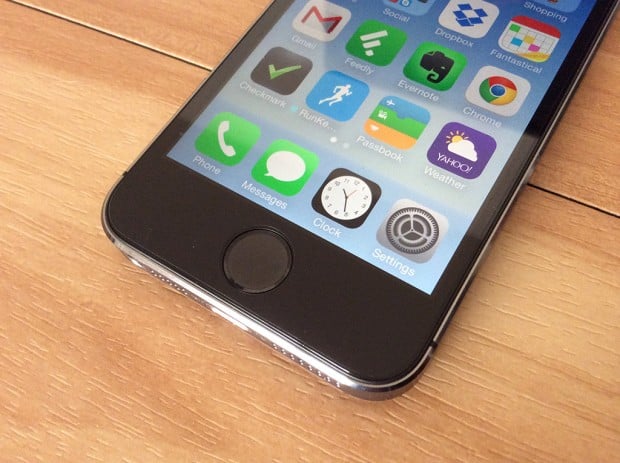 Third-party support is absent from Touch ID, unfortunately, so it can't be used with other apps besides Apple's own offerings. It's always possible that the Cupertino-based company will open up support for the fingerprint sensor, but Apple has always been one to keep things close to the chest.
How Would the iPad Benefit from Touch ID?
One of the biggest reasons that the Touch ID fingerprint sensor is so popular on the iPhone 5s is because of the convenience it offers when unlocking your device and purchasing apps in the iTunes App Store. It's a lot quicker and easier than entering in your passcode every time, as well as typing in your confusing Apple ID password whenever you want to buy an app.
That same convenience could easily be used on the iPad as well. It wouldn't necessarily be more useful on the iPad compared to the iPhone 5s, but Touch ID on the iPad would bring over the same great conveniences that we've known from the iPhone 5s for the last several months.
Of course, we hope that the Touch ID issues that iPhone 5s users have experienced won't be replicated on the iPad if the technology ever does come to the tablet. Many users have reported degraded performance of Touch ID on the iPhone 5s, and Apple says it's a software issue, which is claimed to be fixed in the iOS 7.1 update that was released last month.
When Will We See the iPad Air 2?
Whether or not it will be called the iPad Air 2 is still up in the air, mostly because Apple has had weird naming schemes for its products recently. In any case, we'll most likely see a new iPad later in the fall, which makes sense considering that Apple updates its product lineups usually once per year, and it happens around the same time frame every year as well, so a September or October release window for the iPad Air 2 doesn't seem too far fetched right now.
Read: iPad Air & iPad Mini Retina 2014 Updates: 5 Possible Features
The iPad Air 2 will mostly like come with a performance bump over the iPad Air, with a faster processor and more RAM, as well as the Touch ID fingerprint sensor, hopefully. The new tablet could also come with a better camera, but as we all know, taking photos with a tablet looks a bit dorky anyway.

As an Amazon Associate I earn from qualifying purchases.