Touch Your Screen, Stay Warm with DOTS Gloves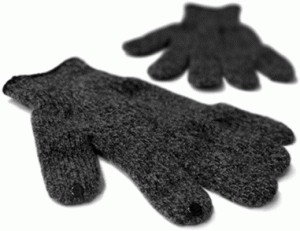 I usually don't find myself in climates cold enough to wear snow gear, but during a recent trip to New York I learned first hand that gloves and iPhones don't mix. I sure wish I had a pair of DOTS gloves instead of walking around with one bare hand while navigating the freezing streets of Manhattan.
DOTS gloves have special dots that allow you to tap, pinch, and squeeze away on your touchscreen phone while keeping warm.
Those in cold climates seem to already appreciate products like these as DOTS gloves are sold out, with new models coming this month.
via jkOnTheRun

This article may contain affiliate links. Click here for more details.