Rare Touchscreen iMac Surfaces on Craigslist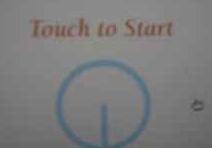 While not a mobile device, our fascination with all things touch at GBM has us wanting to learn more about this rare, early generation iMac with an installed touchscreen.   The seller's brief description tells us that these limited edition iMacs were originally used in kiosks requiring touch input.   A measly $70 OBO will allow you to put your hands all over this treasure.   The seller says, "This is a great deal for any collector. This is something you can't even buy on eBay."   Too bad s/he didn't do a quick eBay search to find that you actually can buy one of these special models on the famous auction site.
Read more to see additional pics.
The eBay auction for one of these touchscreen iMacs has a Buy it Now price of $119 and lists the following specs:
500 MHZ PowerPC Processor
128MB RAM/MEMORY
DVD-ROM
30 GB hard disk drive
OS X 9.0
TOUCH SCREEN.
Anyone have any experience with these touchscreen dinosaurs?   Hit up the comments to share your knowledge.
Original link from Craigslist.

This article may contain affiliate links. Click here for more details.