Should I Trade in my Xbox 360 for an Xbox One?
There are just days left until Microsoft's Xbox One console arrives on store shelves. While there is a large group of users who will come to this device without ever having played with an Xbox before, there's an bigger group of users who have.
It's these users that have likely purchased dozens of games, spent hours on Xbox LIVE playing against their friends and still have an Xbox 360 sitting in their living room. Should these longtime Xbox 360 users trade in their console and accessories to get Microsoft's latest and great? Maybe.
You Should trade in Your Xbox 360 for an Xbox One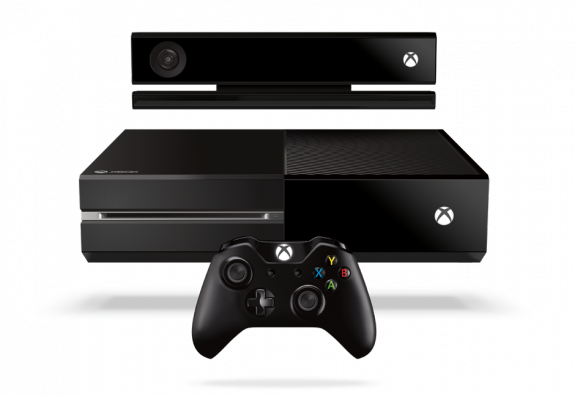 There are a decent number of reasons users should consider trading in their Xbox 360 for the Xbox One, and nearly all of those reasons are based on things other than gaming. Simply put, the Xbox One isn't just a better gaming console. It's a better device.
For starters, the Xbox One's new operating system and internals allow users to do things a lot faster than they could on the Xbox 360. For example, it appears Netflix won't take at a solid 30 seconds to load on the Xbox One. Live television is now a first class citizen in the Xbox ecosystem. Users don't even have to switch between inputs. They can plug the Xbox One directly into their cable box and watch live television. All of this content is then included in the new Xbox LIVE OneGuide.
As the Xbox One has a low-power off mode, users are never more than a few moments away from diving into their entertainment apps and games. And when they're on the console and doing something else, they can still switch between apps to do something different.
Even the Kinect 2 sensor included with every Xbox One is more powerful and accurate than its Xbox 360-based counterpart too.
All of these features create a user experience that is fundamentally different from that of the Xbox 360. If a more tricked out entertainment experience is what you're looking for, perhaps trading in your console towards an Xbox One is the right move.
You Shouldn't Trade In Your Xbox 360 for an Xbox One
Games. If you're a gamer you shouldn't trade-in your Xbox 360 towards an Xbox One for now. It's that simple.
To be clear, it's not that games on the Xbox One aren't better than on the Xbox 360. Far from it actually. Games on the Xbox One will look better than games on the Xbox 360, and the console's new control features, like the upgraded Kinect sensor and new SmartGlass experience, should deliver more immersive games over time. However, we simply aren't there yet.
Xbox One versions of games on the Xbox 360 don't appear to look all that different. Worse still, the launch line-up of games for the Xbox One isn't as robust as some would have hoped. Only Dead Rising 3, Forza 5 and Ryse: Son of Rome offer a true hardcore Xbox One gaming experience at launch.
If you've got a library of titles for the Xbox 360, it's probably a better idea to finish those titles before trading in your Xbox 360 for an Xbox One.
Read: A Guide to Trading in Your Xbox 360 for an Xbox One
Of course, whether you do or don't trade in your Xbox 360 for an Xbox One also depends on a few different things. Users who've put a lot of money into their current gaming set up won't appreciate the relatively low trade-in value of an Xbox 360 and its related accessories.
All told, gamers who are upgrading need to take a look at their unique situation and ask if having to trade-in their console, games and pay extra is worth it for them. The Xbox One launches on November 22nd for $499.

As an Amazon Associate I earn from qualifying purchases.