Trading in my Virtual Fax Number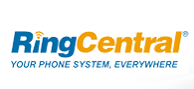 Last year I wrote about a few web services that I enjoy using and don't mind paying for. One item that was missing from the list is my online fax service. I get very frustrated when people and companies insist on communicating by fax, so I begrudgingly keep an online fax number.
Today I was told that I'd have to fax some paperwork to my insurance company to deal with a claim. I asked if I could just email it in, but State Farm said they needed a 'real' copy. Over the past few years I came very close to canceling my eFax account, but was stopped short each time by an urgent matter that required sending or receiving a fax. Unfortunately, a fax number is a necessary evil if you want to deal with contracts, insurance and other exciting matters.
The call with my insurance agency today prompted me to finally get rid of eFax for good. Before logging into my eFax account I re-visited the pricing page and verified that pricing was indeed as horrible as I remember. I've been paying eFax $16.95 per month in order to send/receive a fax or two per month. If  I had to send more than 30 pages per month, I'd have to pay $.10 per additional page.The plan includes 130 incoming pages per month.
I decided to take a look at RingCentral, a company that's better known for its virtual phone services. RingCentral's marketing folks have asked me to take a look at its mobile and office phone services for the past couple of months, but I'm pretty content using Google Voice for now.
I didn't realize until today that RingCentral offered a stand-alone fax service that's similar to eFax. At just $7.99 per month, RingCentral Fax is less than half the cost of eFax and allows me to send or receive up to 300 pages per month. Additional pages would cost just 5.9 cents. Paying annually would bring the cost down to just $6.39, but I'm holding off on plunking down $77 until I get more comfortable with the service. I used my Amex card to sign up for the $7.99 per month plan.
Am I happy that I still have to have a fax number in the year 2010? No. Am I happy to now have a service that has a much more sensible cost structure? Definitely.
How do you deal with faxes? Are you blessed with all the joys of having a physical fax machine or do you have a an online fax service?