Traffic Stats Hint There is Still Room For Other Slates Out There
I was taking a look at our stats today and before you say it, yes this is somewhat anecdotal and depends on more than just who views what post. That said, while we're seeing a spike in traffic due to all the iPad coverage, several posts of late about the HP Slate and links to other sites that are showing off lists of iPad alternatives are also drawing a significant amount of traffic.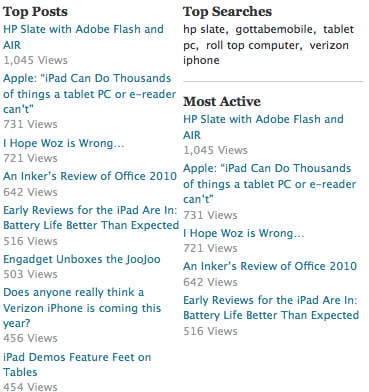 As a matter of fact a post about the HP Slate has the highest traffic during the last period. Again, perhaps anecdotal but it does say that folks are looking around as well as makes a significant statement that Apple has raised the awareness about Tablet/slates.

This article may contain affiliate links. Click here for more details.