Trailer Reveals Kombat Pack 2 Fighters for Mortal Kombat X
Video game developer NetherRealm and publisher Warner Brothers Interactive shocked lots of gamers this past winter when they first revealed Kombat Pack 2. With the holiday shopping season behind us all, the two are back, showing off some of the fighters that the surprise expansion for Mortal Kombat X will add over time. Alien is just one of the many characters planned for the fighting game this year. There's another classic character from the series on his way back too.
Warner Brothers Interactive revealed the characters included in the Kombat Pack 2 expansion for Mortal Kombat X this week in a video posted to the game's YouTube profile. Mortal Kombat X arrived on the Xbox One and PS4 last year to great reviews. After launch, NetherRealm and Warner Brothers began updating the game with new characters through the first Kombat Pack. Horror film villain Jason Voorhees was among the characters included in that upgrade.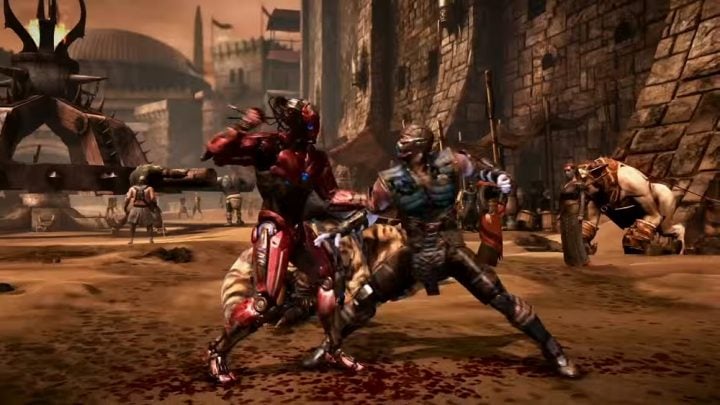 A Kombat Pack purchase unlocks a wealth of content over the course of the game's life span, just like a Season Pass would for other games. Kombat Pack 2 will consist of four different character packs and five new characters delivered during 2016.
Mortal Kombat series fans will be most excited to get their hands on Goro, one of the game series' most memorable characters. Goro will be a playable character in Mortal Kombat X for those that purchase Kombat Pack 2 or decide to buy him separately through the Xbox Store or PlayStation Store. Horror villain Leatherface, Alien, Triborg and Bo Rai Cho will all make their way to the Mortal Kombat X this year too.
The individual packs themselves will add some new character skins to fighters that are playable in Mortal Kombat X right now. Apocalypse Pack will add new character skins for Takeda, D'Vorah and Erron Black all modeled around the apocalypse. The Brazil Pack adds Futbol Cage, Capoeira, Liu Kang and Gaucho Kung Lao character skins. The Kold War Pack includes the new Motherland Sonya, Tundra Sub-Zero and Revolution Kano skins. Finally, there's the Kold War Scorpion character skin.
https://www.vg247.com/2016/01/12/mortal-kombat-x-video-shows-leatherface-the-xenomorph-others-in-action/
All told, Kombat Pack 2 seems to be every bit as interesting as the original Kombat Pack. Warner Brothers and NetherRealm haven't revealed when each of the different packs within Kombat Pack 2 are set to arrive, just that they'll all arrive sometime within the 2016 calendar year. If the way Warner Brothers has made content available previously is any indication, each skin pack and character will be available separately as a smaller purchase for those that aren't comfortable with purchasing the entirety of Kombat Pack 2.
The original Kombat Pack for Mortal Kombat X cost users $29.99. It's hard to think that Kombat Pack 2 won't cost gamers the same. Separately from the entire add-on, individual characters cost $4.99. The themed packs that add new character skins are $3.99, slightly cheaper than purchasing a new character outright.
It does seem as if there will be some who aren't thrilled with the Kombat Pack 2 reveal. As a separate purchase from the game itself, new-comers who want all that Mortal Kombat X has to offer will need to pick up the first Kombat Pack for $29.99 and Kombat Pack 2 for $29.99. What's more, they'll need the base game, which costs $49.99 from the Xbox Store right now. For some, that's a huge sum of money. Most fans don't seem bothered by the prospect of paying more for even more new characters than they originally assumed the game would have.
Unfortunately, there aren't in Mortal Kombat X packages that get new players a significant discount on purchasing the base game together with the first set of Kombat Pack extras.