Trailer Reveals Pro-Am Ahead of NBA 2K16 Release Date
We still don't have an official list of all that features we can expect in time for the NBA 2K16 release on September 29th. That being said, it appears video game publisher 2K Games and developer Visual Concepts are going to slowly reveal each feature ahead of launch. This week the two confirmed that the Pro-Am Mode revealed in leaks last week is indeed part of this years sequel in the best-selling sports game franchise.
The new NBA 2K16 release trailer reveals everything users need to know about 2K Pro-AM mode. Last week's leaks about the game indicated that Pro-Am would build off the MyPlayers feature and let users play for leaderboard dominance. It also revealed that Pro-Am for NBA 2K16 is set within a huge stadium where you can see others playing. All of this turns out to be true.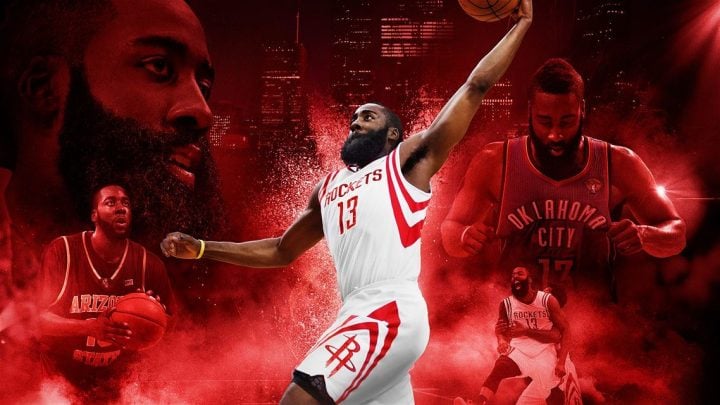 As the trailer begins we see an on-high view of the Pro-Am locker room from NBA 2K16. A few seconds later, ballplayers show up in the locker room all dressed in different attire. That's where the MyPlayers integration comes in. These aren't randomly generated team members, but custom creations from NBA 2K16 players. A caption at the bottom of the screen reveals that there's "No waiting" and that games can start immediately in Pro-Am mode. No waiting times are huge as most games require users to sit contently for at least a few minutes while servers find more players.
Read: NBA 2K16 Release Date: 5 All-New Things to Know Now
The Pro-Am takes place in a giant indoor arena where you can see multiple teams playing at the same time. Though impressive, pick-up games in NBA 2K16 online multiplayer have the same wide open space with and easy spectating. Up to 40 players can be in one instance of Pro-Am Mode at a time. A huge screen on the left side of the stadium breaks down standings and how well teams of MyPlayers are performing in Pro-Am mode. Visual Concepts says that the rankings on these boards will update on a daily and monthly basis.
Smartly, 2K Pro-Am includes features that are sorely missed in NBA 2K15. In last year's game you can create a custom player in MyPlayers, but there is no way to create a custom team. All of that changes with NBA 2K16. Players can customize their own venue complete with new logos and team names. There appears to be hundreds of options, right down to customizing the color of specific lines on the court itself. Even the scoreboard is customizable.
Besides adding text to courts, users can upload custom logos to use on their courts. There's a designer for all sorts of other team-related stuff too. For example, one of the most important identifiers of a team is their jersey. Users can create their own jerseys on NBA 2K16 release day. When going head to head with teams players can use their custom arena.
In the last few years Visual Concepts and 2K Games have taken a bit of criticism for not allow users to create their own custom teams in NBA 2K15. The video game developer and publisher seemed content to keep user's creativity concentrated in MyPlayer instead of letting them create a team that wasn't officially part of the NBA. It was a shame as custom teams was a feature in earlier games. Pro-Am for NBA 2K16 feels like a perfect compromise. No, users can't take their team to an arena and play against their favorite stars, but they can create their own squad and play against each other. What's more, they can create a team of their friends, not recreations of players.
Read: Which Edition of NBA 2K16 Should You Buy?
NBA 2K16 arrives on store shelves officially September 29th, but anyone who pre-orders the $60 game can get in before that. 2K Games is calling this Early Tip-Off Weekend and it starts on September 25th