Transformer Pad 4G LTE Launching This Month
It looks like Asus will be making available a version o the company's Transormer Pad with 4G LTE modems built in starting this month in the countries of Germany and Austria. The Transformer Pad TF300 will be coming mid-August either with or without the optional keyboard dock. The price for the version without the keyboard dock starts at $651.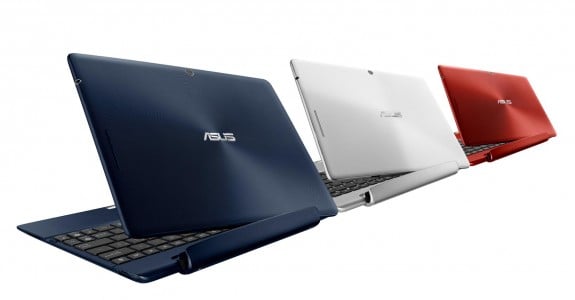 Asus will also support HSPA+ on these tablets in addition to 4G LTE. Built in mobile broadband will give customers more ubiquitous access to Internet connectivity without having to rely on WiFi hotspots, however, there is a slight price premium for the version with 4G LTE modems.
The new 4G LTE Transformer Pad will be available in either red, white, or blue.
According to The Verge, O2 has been demonstrating a version of this slate showing 32 Mbps upload speeds and 42 Mbps download speeds on its LTE network.

As an Amazon Associate I earn from qualifying purchases.