The True Cost of an iPhone 4S, iPhone 4, iPhone 3GS is Thousands
Along with the announcement of the $199 iPhone 4S last week, Apple also unveiled new pricing for the iPhone 4 and 3GS. Now you can get an iPhone for just $99 or for free, if you're willing to go with a 2 year old model.
What many people forget is that the iPhone will end up costing you a lot more than the initial sale price.
Voice, text and data plans add up over two years. And on top of that there are taxes, additional fees, and incidentals that may not seem like a lot by themselves, but add up quickly over the years. It's important to keep this in mind when making the decision about whether you can afford to own an iPhone, no matter how little you shell out from the start.
Best (and Worst) Case Scenarios
On AT&T, the minimum amount you'll pay over 2 years with the iPhone 4S is: $199 + $1319.76 ($54.99/month)
This represents the lowest cost voice ($39.99 for 450 minutes) and data ($15 for 200MB) plans and Pay As You Go texting ($0.20 – $0.30 per text). This price doesn't include taxes and fees, which vary by location.
While that voice plan may suit many iPhone users, the data and texting options won't. A more likely combination is $39.99 voice, $25 for 2GB of data, and $20 for unlimited messaging. AT&T eliminated their lower cost text messaging plan earlier this year, so it's either unlimited or pay as you go.
This combo will cost: $199 + $2039.76 ($89.99/month)
If you want to max out everything, it will cost: $199 + $3239.76 (134.99/month)
That's the unlimited voice plan ($69.99), 4GB of data ($45), and unlimited text ($20).
Aside from fees, these calculations don't take into account other monthly or occasional costs such as insurance on the phone or downloading apps. Even if your iPhone is free that doesn't mean it won't cost you.
iPhone Cost Breakdown
There are a number of factors that go in to how much you'll pay per month and over time for your iPhone. Some are optional, some offer a range of choices. Be sure you know the options and full cost before committing.
Voice Plan: AT&T's voice plans start at $39.99 for 450 anytime minutes and range up to $119.99 per month for unlimited family plans with two lines of service. Additional family plan users can be added for $49.99 per month. Users can extend night and weekend calling by a few hours for $8.99/month and up.
Data Plan: For now, existing AT&T subscribers who already own iPhones can continue to get to unlimited data for $30 per month. However, new subscribers will have to choose a tiered data plan. Choices range from 200MB per month for $15 or 4GB per month for $45. Additional MB/GB are available if you run over this limit and your bill can go well north of $30 if you stream a lot of music or video. Keep track of your usage, especially if you have one of the lower cost plans. And use WiFi connectivity as often as possible to keep the phone from using your data allotment when it's not necessary. iPhone users get unlimited access to AT&T hotspots throughout the country, which may make this easier for some.
Tethering: If you want the ability to tether your iPhone (4S, 4, or 3GS) to your computer to use it as Internet access, you must get the 4GB plan.
SMS and MMS: Text messages and Multimedia Messages (SMS and MMS) are not included with AT&T's data plan. And, as I mentioned, plans are all or nothing. Customers can sign up for unlimited texting or pay for each one. This means that if someone texts you, it'll cost 20 cents (30 cents if it's an MMS). Even a short exchange can cost almost a dollar. There are apps that offer free texting which uses your data allotment instead of traditional texts.
Apps: At the iPhone 4S launch iOS VP Scott Forstall talked about how Apple has paid out $3 billion to developers with apps in the App Store. That $3 billion came from iPhone users. Though most apps start at $0.99 and average high price is around $2, iPhone users buy and download many apps per month. This adds up over time.
Activation & Upgrading Fees: Activating an iPhone on AT&T incurs a $36 activation fee. Upgrading your wireless plan incurs an $18 fee.
Extra Tax: If you pay state on local tax on retail purchases, be prepared to pay tax on the total unsubsidized cost of your iPhone. AT&T is technically discounting the iPhone to get to the advertised price points of $199, $99, and $0. Many states, including California, require consumers to pay tax on the unsubsidized price, which means you could spend an extra $20 if you live in a tax-heavy state like California or New York.
Insurance: AT&T offers two levels of protection to iPhone owners. The Mobile Protection Pack includes insurance on the phone (complete replacement if lost, damaged, or malfunctioning) plus 24/7 "enhanced support" and Mobile Locale to find your phone via GPS and lock it down if it's been stolen. This costs $9.99/month. For $6.99 you can just get the insurance part. It's worth noting that iPhone users can get support via the Apple Store's Genius Bar already and iCloud in iOS 5 will have a Find My Phone function at no additional cost.
Additional Services: AT&T offers roadside assistance for $2.99/month and AT&T Navigator for iPhone for $9.99/month.
The Competition
This time around AT&T has some competition in the iPhone field. They're the only carrier with the free iPhone 3GS, but both Verizon Wireless and Sprint now carry the iPhone 4 and iPhone 4S.
AT&T's advantage is in having the lowest bottom line price. Where this carrier's plans begin at $54.99, the lowest you can get at Verizon is $69.99 and the lowest at Sprint is $79.99. The reason is that AT&T has that rock bottom 200MB/month data plan whereas Verizon's lowest data plan is 2GB for $30 and Sprint only offers unlimited data. Add 2GB of data on AT&T and you get $64.99/month – $5 less than Verizon, still.
The Bottom Line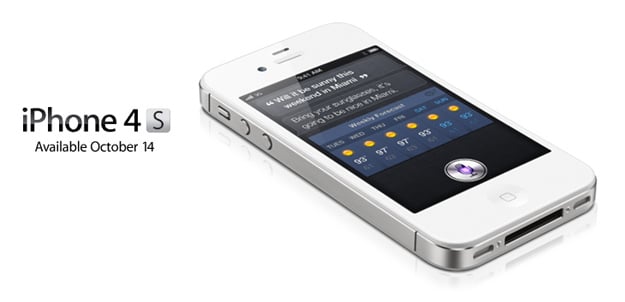 If you're an existing iPhone owner, these fees and costs are already a part of your life (and your budget). But with iCloud coming to iOS 5, you can leave some charges behind (like the one for MobileMe). Plus, there are ways to chip away at some other fees, like apps that allow you to text for free or using WiFi wherever possible to limit data usage.
Consumers new to the iPhone (or any smartphone) should carefully consider how big a chunk this will take out of your budget. No matter how affordable the phone may seem, you're committing to a 2-year relationship with AT&T unless you're willing to pay hefty fees to get out of the contract. So be sure to take that price into account as well.

As an Amazon Associate I earn from qualifying purchases.