TurboTax for Android is Free if You Start Your Taxes By Sunday
Intuit has a new TurboTax app for Android tablets, and to celebrate, the company is letting users file their taxes for free with the app, as long as they start their taxes by Sunday. The app normally costs $29.99 for state taxes and $36.99 for Federal taxes.
The new TurboTax for Android is available only on Android tablets and the Kindle Fire.
If you download the app and start your tax returns between now and Sunday, April 1, you'll be able to file your taxes for free. You don't need to worry about finishing them during the weekend, you have as long as you need. So that means that you have until April 15, at least, if you want to get them in on time.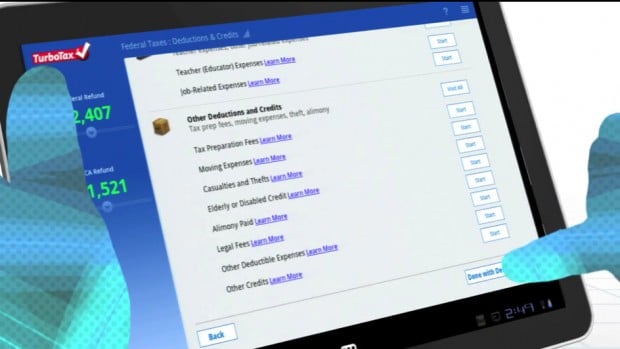 Intuit also has an iPad app for e-Filing your taxes. There is no promotion along with that app however, so you'll have to pay full price for filing your taxes.
Like the iPad app, TurboTax for Android is designed to walk you through every tax deduction and tax credit that you qualify for. Plus, if you get stuck, you can call Intuit to get free one-on-one tax advice from one of the company's experts.
That's free tax advice and free e-Filing as long as you use TurboTax for Android.
If you've used TurboTax Online or TurboTax Desktop, you should know that there's no way to transfer your information from those apps to the Android app. You can, however, send your tax return to TurboTax Desktop from TurboTax for Android at any time during the process.
TurboTax for Android is available now in the Google Play Store and the Amazon Appstore.
Via: Engadget

As an Amazon Associate I earn from qualifying purchases.