Turkey Becomes Scene for a Tablet Bidding War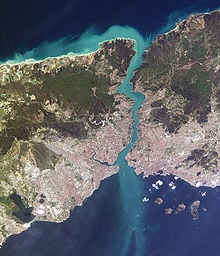 It looks like there's a new Tablet bidding war brewing in the Bosphorus Strait. Or rather in the country that controls it, Turkey. According to a Bloomberg report Microsoft and Apple might get into a bidding war to provide Turkish school children over 15 million Tablets in a four year period. From the report it looks like the Tablets will have to be made in Turkey and both companies are promising other perks to get the deal.
Interesting. Microsoft will actually have to see some Tablets produced before they can really get in the deal.
I'm guessing HP chose not to bid.

As an Amazon Associate I earn from qualifying purchases.