Turn Your Phone Into A Scanner With The Steady Steady Stand 200
There are now several apps for Android and iPhone that turn the camera into a scanner, complete with OCR. However, to get the best results the camera needs to stay steady, which is hard to do holding the phone in your hand. A tripod will work, but then you need a lot of accoutrements and set up time. You need something simple, easy, and fast.
Along comes the Steady Stand 200 from Modahaus. This plastic stand holds a camera steady about 8 inches above a flat surface so you can easily snap images of documents or any other small object that fits within range.
The white plastic also helps diffuse light. Plus, there are many accessories that will help you create great still shots even if your camera isn't top of the line.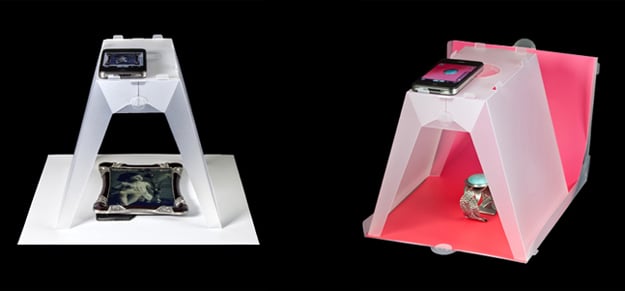 This would make a great holiday gift for a smartphone owner, especially if they have an iPhone 4S or another model with a great camera. The whole thing folds up nicely and fits into a specially-made wallet, so business travelers can take advantage of it, too.
Modahaus is a UK company, though they will ship to the US via FedEx. The Steady Stand 200 costs about $32 and shipping will cost around $16. That's still not too much for a really good camera accessory.
Thanks Gadget Lab!

As an Amazon Associate I earn from qualifying purchases.