TV on Your iPhone The Future Is Coming According to the BBC
We've all heard television industry outsiders talk about the possibility of the internet changing the traditional relationship between users and those who produce content for ages. The speeches all begin with blasting the television stations and cable companies for not providing for the needs of modern television lovers who just want to enjoy content effortlessly on their iPhone, laptop or tablet.
It appears, that the future is here. Today, the BBC announced that one of its channels would stop being available as a traditional broadcast network that sends a signal to viewer's television set. According to Deadline, the BBC will make BBC Three's content available directly to users of its iPlayer apps and online website. Only there will users be able to catch up on the network's latest shows.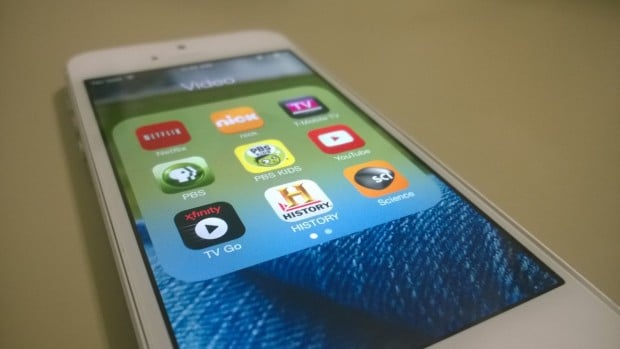 Essentially, BBC Three is poised to become the futuristic internet and app based television network that iPhone buyers and the internet have been wanted for years. The move allows the BBC, to save 30 million Euros or the equivalent of 41 million dollars too. With savings like that and the opportunity to test out the online-only model on the BBC Three's young audience, the switch over in 2015 could be successful.
To their credit, media companies in the United States are moving to embrace digital offerings, just not as aggressively as the BBC is. Most cable channels now make their content available to subscribers through dedicated apps. These dedicated apps for iPhone and Android users do let users stream their library of content while on the go.
However, they don't yet allow users to store that content for viewing offline. Very few of these apps allow users to watch that content on the day it airs on television either. That last issue was something that many users hoped Hulu would get better at over time. Instead, it's only gotten worse with some networks holding their shows a week before allowing them to air online for non-paying Hulu Plus customers.
Perhaps if the BBC's move shows merit cable and satellite companies in the United States will put similar online offerings of their own on the fast track to availability and unshackle television content from the living room for good. iPlayer is already available on the iPhone and devices running Android, however streams are only available to users who live in the U. K.