'Tweet Seats' for Theatre Events: I Say Let's Not Go There
Social sharing has become a bigger thing than I ever imagined it would. Folks love to 'tweet,' 'Facebook,' 'check-in,' and share their experiences in a myriad of ways across the web using mobile devices. Businesses also are increasingly relying on this as a way to push some publicity by getting their followers to 'like' fan pages, engage in promotions, and 'tweet' that you are there taking part in the action. It was inevitable that we'd see some tension points arise when it comes to this kind of social sharing experience and live performance events. And it looks like we are on our way to one of those tension points.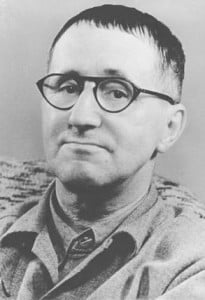 A group of Boston theatres are considering setting aside 'tweet seats' for customers to purchase from which they can share their experiences while a play is going on. This is something that other theatres have been experimenting with for at least a couple of years now. Theatre folk around the web are looking at this a bit askance. From what I'm seeing many think this is a bad idea. But I think most feel that this is only the beginning.
I run a small professional theatre and I'll tell you straight up I wouldn't set aside "tweet seats" for our customers. There are several reasons for this.
Our theatre is small. We do a live "curtain" or welcome speech before each performance. At the conclusion of it we remind patrons to turn off their phones and put their cameras away. We usually do this with some sort of joke, and in fact some repeat customers eagerly await how we frame the now-ubiquitous announcement. There's quite a light show that happens when we get to this part of the speech as customers reach into their pockets or dive into their purses to turn off their phones. Smartphone screens are so bright that in a darkened theatre it looks like some sort of chain reaction beginning to erupt. It would have to be disrupting to see those bright screens shinning for both the performer and fellow audience members during the progress of a show. Granted the folks in Boston are thinking of setting aside a section of seats, and I'm guessing this is to minimize that distraction.
But I prefer to think of this in the way that a local movie house, Alamo Drafthouse Cinema handles it. Prior to a movie audiences get the no-talking reel everyone is familiar with. Alamo does this with a bit of a threat. Simply put they state that if you're disruptive then they will remove you with no refund in sight. They also say that texting, tweeting and the like are considered talking. It seems to work and creates a more civil viewing experience. I've yet to see one Smartphone screen light up during a movie there.
But there's another reason as well. There are different kinds of live performances: music, theatre, sporting events, (note that some sport venues clamp down on customers bringing Tablets into stadiums), community events, school events, etc… In some of these instances I can see how the informality of the event can create a situation where tapping a few characters into a smartphone could be deemed acceptable.
However in others, like attending a play or a ballet or a symphonic concert in my way of thinking doing so just seems rude to both your fellow attendees and the performers. Something tells me in the years to come, sadly, I'll be in the minority with that opinion.
The tension or friction that this causes (or will cause) is going to be something to watch. I have to say that nothing makes me happier than to watch a crowd at our theatre during the intermission or during the pre-show, sending messages to their Facebook pages (or to ours) or letting folks know where they are and what they are doing. That kind of word-of-mouth works well for us at our venue and we're seeing that increase.
But I have to hope that for at least the 2 hours or so that a play or other event is unfolding that folks would refrain from this activity. Our mobile lives and our other lives keep blending together in more and more ways these days. Call me old fashioned, but I think there need to be some instances of our lives where we can shut down and turn off.
But then maybe I'm wrong here. Bertolt Brecht is known for wishing that there could be "smokers theatre" where men could puff away on cigars during a play. He felt this would create a relaxing environment for the men (who were usually brought to these events by their wives) so that they could more easily participate and view the play in a relaxed manner. I'm not sure if this is completely analogous or not, but it seems to me that it brings up some of the same social barriers that we associate with being in a communal audience to share a moment in time from a performance.

As an Amazon Associate I earn from qualifying purchases.