Two Months with the New iPad
Two months ago, I made the decision to buy Apple's third-generation iPad, otherwise known as the the new iPad. After two weeks, I knew I was going to love the thing and after a month, I started using my new iPad far more then I had used my iPad 2. And now, two months in, I can't honestly imagine not having this device at my side.
I use it that much.
Prior to buying the new iPad, I had a 16GB Wi-Fi iPad 2. However, I found myself using it sparingly and certainly not on a daily basis. Needless to say, I wrestled with the decision to buy the new iPad on a nightly basis.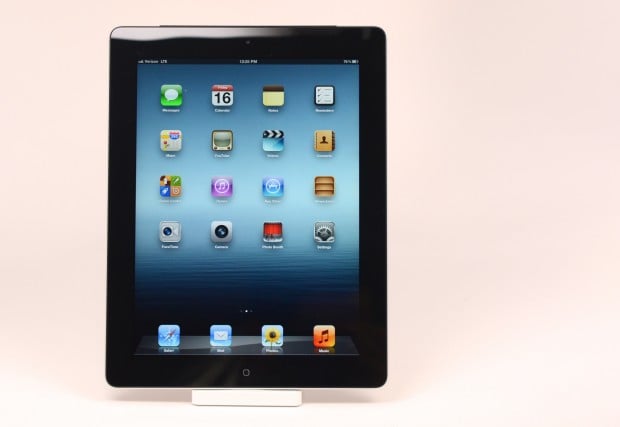 Do I really need it? Will the Retina Display live up to my expectations? Would my habits change at all?  Prior to buying the device, these questions were obviously unanswerable. And even after two weeks, I couldn't tell whether I had wasted $500 or not.
However, after two months with my 16GB Wi-Fi iPad 3, I can safely say that the answers to all of those questions have all been a resounding yes.
Here's an in-depth look at why that is.
Display
I can say, without a doubt, that the Retina Display found on the new iPad is the most gorgeous display that I have ever used on a mobile device. Seriously. You have probably read about how digital magazines look like real magazines or that comics look gorgeous or how e-books look like the real, paper deal.
It's all true.
I said before I bought the thing that the Retina Display was the main reason that I was looking at buying the new iPad and it has not disappointed.
In fact, the Retina Display alone has transformed how I use my tablet.
With the iPad 2, I never had much interest in reading digital content. Now? Not a day goes by when I don't read a book or a comic or something else before I go to sleep at night. I truly cannot remember the last time I went to my bookshelf to grab something to read.
A click here, a click there, and I am catching up with The Walking Dead. Close that down, move to my Newsstand and I am reading current events.
It's a seamless experience, boosted by the beauty of the Retina Display. I've gone back to the screen on the iPad 2 and it's almost like a bad dream.
Of course, literature isn't the only thing that looks gorgeous on the Retina Display. Video content and photos look marvelous as well.
I just wish Netflix would release support for the Retina Display already.
Performance
Apple promised a better gaming experience with the new display, the A5X dual-core processor and the device's quad-core graphics and let me be the millionth or so person to tell you. Apple wasn't lying.
With my iPad 2, I rarely played any games. With the new iPad, I have found myself playing more and more games on the iPad, something that has significantly cut into my time gaming on consoles.
I have fallen in love with several games on the iPad including Kingdom Rush and Machinarium and I've also immensely enjoyed both Max Payne and Infinity Blade 2.
All of them run like a dream on the new iPad, the processor and GPU make that happen, and all of them simply look stunning on the Retina Display.
Beyond gaming, I've never experienced any sort of slowdown on my new iPad, even when it seems like I have 50 applications open. It's able to handle it all. With ease.
As I've said before, I've handled a bunch of Android tablets and many of them exhibit sluggishness within the user interface, especially when lots of applications are open.
Even my iPad 2 sometimes had issues handling itself when I had several intensive applications open.
Apps
If you saw my home screens on my iPad 2, you'd probably laugh as I only used a minimal amount of applications beyond what comes stock. Now? You'd probably laugh too because the home screens of my new iPad are absolutely littered with applications.
And those apps don't just sit there either. I use them. A lot. And I have my new iPad to blame.
The device's Retina Display and powerful processor were the catalyst behind my metamorphosis from casual app user to full-blown addict.
Granted, many of them are games that again look and run amazing on the new iPad, but I've also started to use some productivity tools like Evernote and Paper.
https://www.youtube.com/watch?feature=player_embedded&v=4Rp-TTtpU0I
And with many apps still lacking Retina support, apps like Plants vs. Zombies and Infinity Blade: Dungeons – the trailer of which can be seen above, I'm almost assuredly going to be making new purchases in the months to come.
Battery Life
I didn't think Apple would be able to keep the same amazing battery life that the iPad 2 had while adding a bunch of powerful features but somehow, the company pulled it off.
And I'm grateful for it.
I can play games for hours and not worry about whether or not my tablet is going to die. I can watch a two hour movie and barely put a dent into my new iPad's battery.
Nothing gets me down on a product like terrible battery life and this device offers up the best battery life I've ever used on a tablet.
And that's what has me so excited about the prospects of a 4G LTE iPhone.
Cameras
Initially, I was excited about the upgraded rear iSight camera on the new iPad. I thought that maybe I would start using it as a backup camera when I was out and about.
The reality is, I have barely used the camera at all.
Read: Dear Apple: Next Time Upgrade the iPad's Front-Facing Camera.
As I've said before, the camera that Apple really needs to upgrade is the front-facing camera. I could see myself using Google+ Hangouts and Skype a lot more if the camera wasn't such a joke.
Storage
I had my doubts about getting the 16GB model and so far, those doubts have been unfounded. So far, I have only used about half of the storage on my iPad and I have downloaded some pretty big applications.
How have I managed this?
For one, I don't store any music on my iPad, I don't see the need. And two, I don't take many photos using the device's camera. Again, what's the point?
So really, I have 16GB worth of space for applications and even with my new found love for apps, I have yet to run into any space issues.
Wi-Fi Only
One of the new, optional features of the new iPad is 4G LTE data. 4G LTE data allows iPad users to pull down data speeds that can be up to 10 times faster than those found on a typical 3G network.
Better yet, Verizon allows its iPad to be used as a mobile hotspot where other devices can connect to it and pull down data.
It was pretty tempting to get a 4G LTE iPad but I haven't regretted my decision to get the Wi-Fi only iPad once.
I rarely ever take my iPad out of the house which pretty much renders 4G LTE useless and better yet, I spend the money that I would be giving to AT&T and Verizon on applications in the App Store.
Overall
The new iPad is really one of the best purchases that I've ever made.
One, it has helped get me to start reading again. I have a queue of books just waiting for me to read and I've also download an assortment of comics that I hope to get to in the days ahead.
Two, it has saved me money. I used to buy console games for $60 a piece. Now I buy $1 games that I play just as much.
And three, the device is only going to get better as time goes on.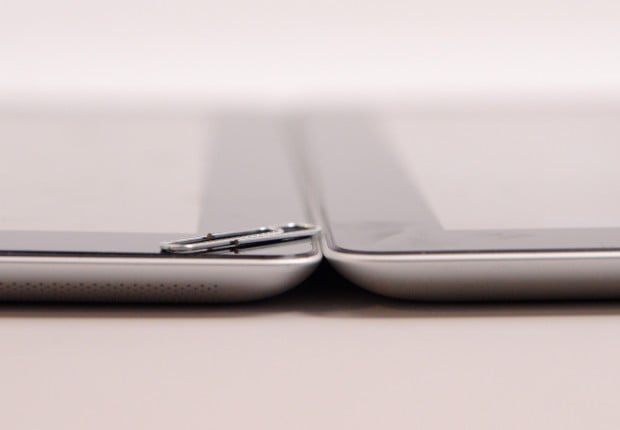 As I've said, developers whose apps don't yet have Retina Support will be getting their applications updated and I'm sure that some amazing applications are in the pipeline for the rest of 2012. After all, this thing has only been out two months.
However, what I'm really excited about is iOS 6, Apple's new mobile operating system for its mobile devices.
iOS 5 brought an absolute ton to the table in terms of features and I see no reason why iOS 6 won't bring the same to both the iPhone and the iPad. Yeah, it probably won't be out until October, but we'll at least get a taste of it in June at WWDC.
I can't wait.
How has your two months with the iPad been?