Skooba Intros Pair Of Checkthrough Travel Bags
Skooba Design introduced two new Checkthrough travel bags that allow users to keep their notebooks in their bags when going through airport security checkpoints.
The Checkthrough Backpack looks professional and doesn't scream 'laptop bag,' which is a good can help prevent theft. The owner's notebook is stored in an isolated compartment so it can easily be visually inspected by TSA agents. It also allows the X-ray operator to get a clear shot of a computer as it passes through the machine.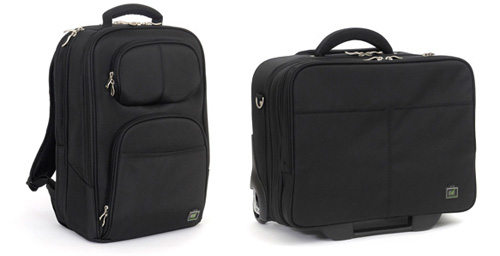 Skooba is also offering another Checkthrough bag in the form of a standard roller bag. The company says it's very lightweight and can fit in any airplane's overhead luggage compartment.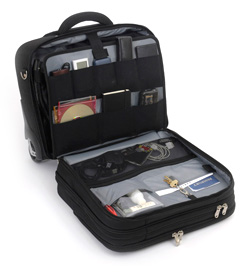 Both the backpack and roller feature durable, weather-repellant ballistic exterior fabric, nickel-finished hardware, Doc Pocket™ organizers for airline tickets and passport, clear zippered pouches for allowable liquids, and many other travel-friendly features. Plenty of pockets—20 in the backpack and 18 in the Roller—organize gadgets, accessories and other small items.
The Checkthrough Backpack is priced at $129.95 and the Checkthrough Roller is $189.95. GBM readers can get a 20% discount by visiting SkoobaDesign.com and using coupon code TECHIE20 at checkout.

As an Amazon Associate I earn from qualifying purchases.