Two Weeks with the New iPad
We've already put up our full length review of the new iPad and our own Warner Crocker hasalready given you his thoughts on the device. But, because a lot of you have been asking, I wanted to chime in with my own thoughts about Apple's new slate.
Like many of my colleagues here at GBM, I decided to buy the new iPad to replace my previous tablet, the iPad 2. The main reason I decided to pick one up was because of the all-new Retina Display.
However, as I've learned, there are quite a few features besides the high-resolution display that I've grown to love (and hate) about my new iPad.
Just to be clear, I own a 16GB Wi-Fi only model.
That's the cheapest possible model that you can buy as it comes with the least amount of storage space and without 4G LTE connectivity.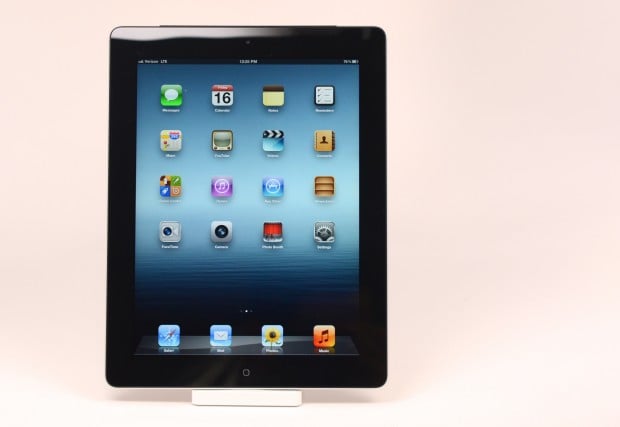 What I Like
Siri Dictation
While I had hoped for a full version of Siri with the new iPad, Apple instead included a piece of the voice assistant. However, the feature has quickly become one of my favorites.
For those that don't know, Apple has included something called Siri Dictation which, in a nutshell, is an option that you can turn on from the get-go that allows you to speak messages instead of typing them out.
I've actually "written" entire posts using Siri Dictation and it has made keeping up with my various friends over iMessage a breeze.
Read: 5 Tips to Master Dictation on the New iPad.
Sure, I will use the split keyboard from time to time but Siri Dictation has quickly taken over as my preferred method of putting words to the page.
Video
Speaking of the page, the new iPad comes with a ridiculous display called the Retina Display. Again, it was the main reason that I bought the new iPad in the first place as pretty much the only thing I did on my iPad 2 was watch a ton of video.
Movies, sports highlights, you name it.
The apps I use the most, ESPNScoreCenter and Netflix, haven't been updated to support the Retina Display quite yet, but the 1080p videos I have watched are pretty darn impressive.
Reading
I have long enjoyed having a book in my hands rather than on a screen in front of me. The Retina Display has changed me. I couldn't even remember the last time I bought an e-book but now, I've bought several that I had been planning on reading for quite some time and boy, do they look great.
Text is absurdly crisp and quite honestly, I think e-books are here to stay.
Does that mean I won't ever buy a paperback again? Absolutely not, but at least now, I don't shudder at the thought of buying an e-book.
Battery Life
One of the best things about the iPad 2 was that it would seemingly last forever on a single charge. Again, I use my iPad sparingly during the day and quite a bit at night and it would seriously last days on end before I would have to plug it in.
The new iPad is no different, even with all of the beefy specifications on board. I've had no problem going a few days before having to plug it in.
I love how convenient that is.
Games
I'm not going to lie. I didn't play that many games on my iPad 2. Here and there I would indulge, but it was hard to put down my Xbox 360 controller and pick up the iPad and get the same thrill.
Interestingly, I've found myself playing a lot more games with the new iPad. The Retina Display and the quad-core graphics truly make a world of a difference and games like Infinity Blade look absolutely stunning.
There isn't a wide selection of HD games just yet, but I know that some gems are going to arrive in the coming year and while before I would have been hesitant to buy them, I will have no problem shelling out the money this time around.
What I Don't Like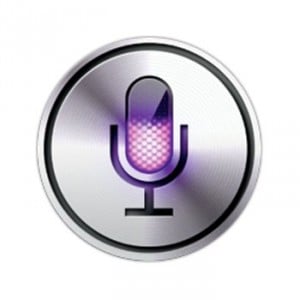 No Siri
As I said, one of the things that I wanted with the new iPad was the Siri virtual assistant feature found on the iPhone 4S. We had thought that we might see it but were surprised when it was left out at the iPad's March event.
I often schedule appointments, do my shopping and look up strange facts on my iPad and it would have been nice to have Siri assist me.
A minor gripe, considering how good Siri Dictation is, but I still hope that Apple brings Siri to the iPad at some point.

Mail
I really want to check my email on my iPad. But sadly, the mail client has made that impossible for me. I absolutely hate it and have hated it since I first got my iPad 2.
I've tried several remedies and none have worked out.
My hope is that Sparrow comes out for the new iPad at some point, but until then, I'll be checking my email on my phone or on my computer.
Front-Facing Camera
Like email, I've also really wanted to use FaceTime and Skype for video chat on a regular basis. In my line of work, it makes life easier.
However, the camera is still as bad as the one found in the iPad 2 and after awhile, it's gets tiresome to talk to a friend or a colleague that looks like a pixelated shadow monster.
Read: Why I Might Just Start Using the Camera on my New iPad.
I realize that the cameras aren't a major focus for Apple, you don't see many people shooting footage with their iPad, but it would have been nice to have seen an upgrade like the rear camera got.
—
Overall, I don't have many complaints and the experience will only get better as time goes on. App developers will optimize their software for the new iPad and the web experience will improve – low resolution photos look terrible.
The new iPad offers a far superior experience over the iPad 2 and so far, I think it's money well spent.
How has your experience with the new iPad been?

As an Amazon Associate I earn from qualifying purchases.