TYLT RUGGD Case for iPad Air
The rugged iPad case market heated up in the last year with plenty of contenders trying to dethrone Otterbox, the king of the extreme environment protection cases. We present the next contender: the TYLT RUGGD case for iPad Air. This shock proof case promises to keep the new iPad Air safe while adding little bulk and a useful kickstand on the back.
The TLYT RUGGD case comes with an inner lining that covers the back and edges of the iPad. It's made of a rubber material they call "premium vulcanized copolymer" and the company playfully pokes fun at the name with the following from their website:
Yes it's real, and no, we didn't make it up. Google it!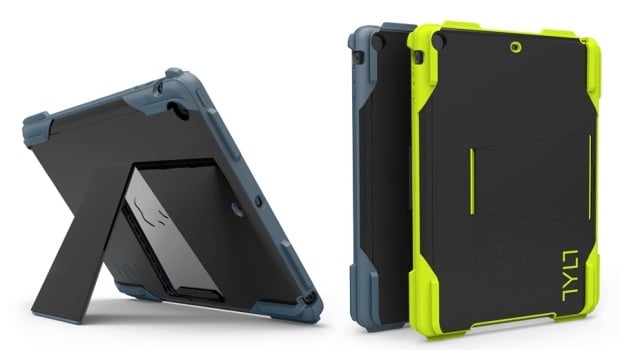 The company also says that the material usually gets used in spacecraft or airplanes.
There's also a hard plastic back with a kickstand, that's useful at a higher degree more vertical angles. It's useless for people who like to type on the iPad screen and want it to lay at lower angles.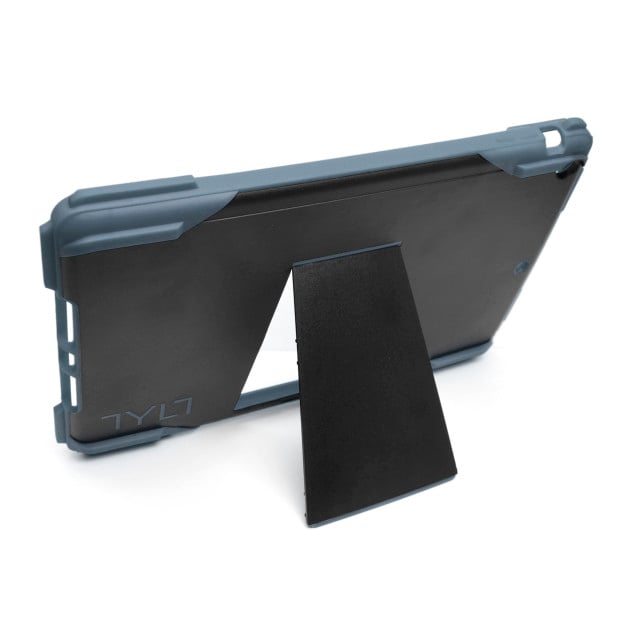 The rubber material not only protects the back but the edges and especially the corners of the iPad Air. Raised ridges around the front screen keep the screen from hitting the floor or ground if dropped. More ridges add some impact resistance along the four corners. That's where most people drop their iPads when they break the screen. All the force of the iPad's weight hits a corner and causes breakage. The ridges will supposedly protect the iPad from breakage.
The iPad snaps into the case. The screen remains exposed. That's okay if people don't carry their iPad around a lot, but there are many people who do prefer cases with screen covers.
The case doesn't add a lot of bulk while potentially protecting the case more than most basic back covers. The RUGGD case is definitely not an Otterbox or Lifeproof, but it protects more than a cheap back cover. Leaving the screen exposed makes some people nervous, so they should avoid the TYLT RUGGD case.
The TYLT RUGGD case costs $49.99 direct, which is too much for what we get. A rugged case that doesn't protect the screen feels like half a product. It fits well and looks decent, but the kickstand doesn't work at lower more horizontal angles. We can't recommend the TYLT RUGGD case for iPad Air.

As an Amazon Associate I earn from qualifying purchases.