U.S. Cellular Finally Set To Carry The Samsung Galaxy S II
While most of the world is waiting for Samsung to announce the Galaxy S III line, there are still some carriers out there who haven't yet seen the Galaxy S II. U.S. Cellular was one of those carriers that hadn't yet received the S II, but now the small carrier is finally set to carry it.
The U.S. Cellular version of the Samsung Galaxy S II will be the standard Samsung version. It packs the Exnyos 1.2GHz dual-core CPU, an 8MP rear-facing camera, and 16GB of built-in storage. The phone is still running Android 2.3 Gingerbread and has Swype built-in as the default keyboard.
It will only run on U.S. Cellular's 3G network instead of the carrier's fledgling 4G LTE network.
The Samsung Galaxy S II on U.S. Cellular is the same phone we've seen before, the same phone that was launched almost a year ago.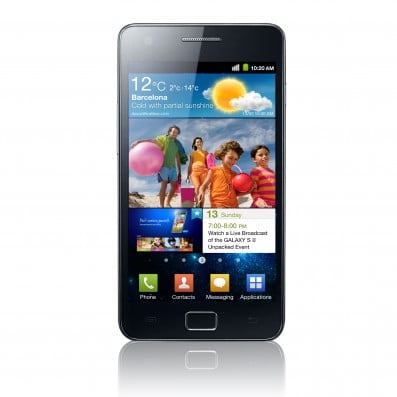 There's the same 4.5-inch screen, and the same TouchWiz interface.
Thankfully coming to US Cellular doesn't add a new name to the Galaxy S II. The phone already has enough names from T-Mobile, AT&T, and Sprint. The world doesn't need another "Samsung Galaxy S II Epic 4G Touch."
U.S. Cellular will sell the Samsung Galaxy S II for $229.99 after a $100 mail-in rebate, so you'll be shelling out $329.99 for the phone upfront.
If you're already a U.S. Cellular subscriber the point system and phone trade-in will make the phone a bit cheaper, which is nice. Otherwise it'd be hard to justify the price when an iPhone 4S on Sprint, Verizon, or AT&T will cost you less upfront.
If you're dead-set on having U.S. Cellular as your carrier, the Galaxy S II is a great phone, even at the high price.
Via: U.S. Cellular