U.S. Cellular iPhone 5s Release Date Announced
The iPhone 5s and iPhone 5c are heading to U.S. Cellular as the United States' fifth largest carrier finally confirmed the two devices today, saying that they both will be released on November 8th, just a few short weeks after the duo arrived on AT&T, Sprint, T-Mobile and Verizon Wireless.
Earlier this year, U.S. Cellular announced that it would be releasing iPhone products later this year but it did not announce them by name. The carrier reiterated its stance on the iPhone 5s and iPhone 5c launch date but would not confirm whether it would be launching the two new iPhones or something else. Gotta Be Mobile leaned that the devices were in testing, preparing for a release, and today, the carrier has finally made good on its promises.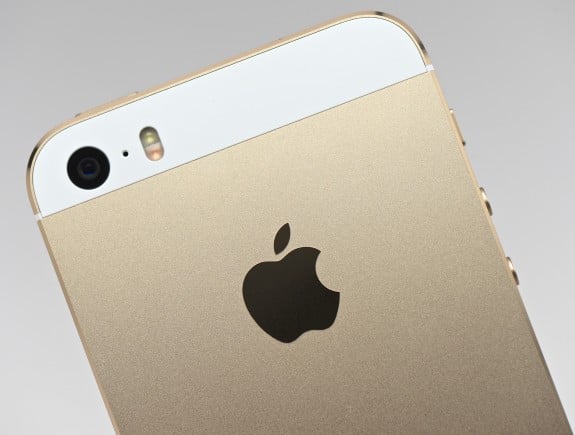 U.S. Cellular confirmed a November 8th release date for both the iPhone 5s and iPhone 5c, saying that the two devices will be made available that day. It did not confirm pricing though we imagine that the carrier will follow the other three on-contract carriers and produce starting price tags of $199.99 for the iPhone 5s and $99 for the iPhone 5c.
It also doesn't appear as though the carrier will be taking pre-orders for the devices and will instead, put them up for sale online and in-stores starting in November 8th.
If the previous iPhone 5s releases were any indication, the U.S. Cellular iPhone 5s could be in short supply come November. Apple has had trouble keeping the iPhone 5s in stock with the gold iPhone 5s extremely hard to find at the moment. Gotta Be Mobile also learned that the Verizon iPhone 5s is all but sold out at every location within 500 miles of San Francisco.
iPhone 5s shipping times have eased in recent days with iPhone 5s orders now listed as shipping out in two to three weeks through the Apple Store. The iPhone 5c has been widely available and should be relatively easy to find once it arrives on U.S. Cellular.
The iPhone 5s is Apple's brand new flagship smartphone and it will be the first iPhone to land on U.S. Cellular's 4G LTE network. It features three different colors, a new fingerprint reader for added security, upgraded camera, improved processor, and Apple's iOS 7. Apple's iPhone 5c is aimed at the mid-range and it comes with a plastic colored design, 4-inch Retina Display, 8MP camera, and iOS 7 as well.

This article may contain affiliate links. Click here for more details.