U.S. Cellular Offers Pay With Phone Service, But Without NFC
We've seen various implementations of the mobile digital wallet before through services like Google Wallet and ISIS that make use of hardware-enabled NFC radios so consumers can pay for goods at physical retail stores. U.S. Cellular's solution is slightly different as it works with e-commerce, rather than brick and mortar retailers, sites and allows users to pay with their phone and phone number.
Essentially, the way it works is that when a customer visits a website that integrates with U.S. Cellular's billing service, when it comes to checkout the customer can enter their phone number to get billed, rather than having to enter their credit card information. Customers would get a confirmation message via SMS to confirm the purchase, and the purchase would show up on a customer's phone bill. When it's time to settle your wireless bill, you can pay for all your e-commerce purchase with the same bank account or credit card.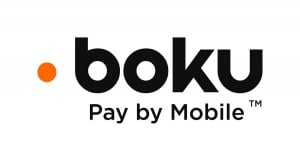 For customers, this is more convenient when you're doing some late night shopping in bed or on the couch. Rather than reach for your wallet to enter a convoluted 16-digit string of numbers, you can just enter your cell phone number, a number that you're more like to have memorized.
And because the process is so easy for customers, U.S. Cellular is saying that this will also benefit merchants as customers would be more likely to make that impulsive shopping purchase.
The service is currently available to post-paid customers, not pre-paid, in 26 states where U.S. Cellular operates.
The payment service is powered by BOKU. Last year, BOKU deployed a similar two-step authentication system for Sprint customers so that they can charge online purchases to their Sprint phones.