Ubuntu OS Coming To Smartphones In 2014
Today Canonical announced its Ubuntu OS is coming to smartphones in 2014, but early builds will come in the next few weeks for developers.
The new Ubuntu OS for smartphones uses the same core as the Ubuntu desktop OS. In fact, Canonical claims Ubuntu is the first OS designed to work the same on mobile and desktop. Ubuntu for smartphones will run the same apps as Ubuntu for desktops, though developers have to customize their apps to work on mobile devices.
Ubuntu on smartphones will use gestures as the main way to navigate through the phone. A quick swipe rom the left edge brings up a dock of commonly used apps similar to the dock in Unity on Ubuntu desktop. A full swipe from left to right will bring up a list of recently used apps, and swiping from right to left switches between those recently used apps.
Swiping from the top of the smartphone over the menubar will open messages, sound, connectivity or time based on what icon the user slides their finger over. The menubar also includes a universal search function that users can access from any app.
Ubuntu uses many of the same drivers as Android does, which means it's easy for manufacturers to put Ubuntu onto their Android devices. The first device Ubuntu supports is the Samsung Galaxy Nexus, which proves the OS can run on Android phones.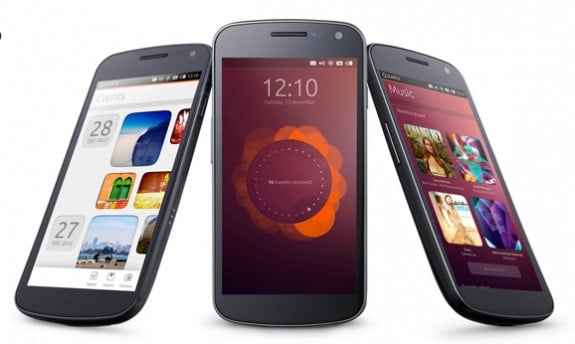 Canonical hopes developers will download the Ubuntu image and put it on their Galaxy Nexus devices to create apps for the platform when it launches in early 2014. Developers can either create native apps or HTML5 apps for Ubuntu. The latter seems likely from some developers as it's easier to create one HTML5 app for several platforms instead of native apps for each one.
The first phone with Ubuntu will come from an unidentified "high-end" Android phone manufacturer.

As an Amazon Associate I earn from qualifying purchases.