UFC 2 Release Date & Time: 5 Things Buyers Need to Know
With the EA Sports UFC 2 release date just a few hours away, we want to take a look at the five most important things buyers need to know.
Before we get the next Madden and FIFA 17, we're getting a follow-up to EA Sports' UFC. The UFC 2 release date is confirmed and the game will be heading to Xbox One and PlayStation 4 later on this month.
When it arrives, it will feature a much deeper roster than the original UFC, an upgrade to visuals, a brand new Knockout Physics system, a deep Career Mode, and an all-new KO mode. It even features the iconic Iron Mike Tyson.
If you're a huge UFC fan, this game is probably on your radar. UFC 2 reviews aren't out just yet but today we want to go over the most important things you should know if you're interested in buying UFC 2 for the Xbox One or PS4.
This roundup outlines the UFC 2 release date, pre-order bonuses, pre-load, UFC 2 file size, and more. It will get you up to speed and it will help prepare you for the UFC 2 release date if you already bought the game.
UFC 2 Release Date
The UFC 2 release date for Xbox One and PS4 is officially March 15th. The game is currently available for pre-order through various retail locations including Amazon and GameStop.
EA hasn't outlined any plans to release UFC 2 for PC, Xbox 360 or PS3 so those of you without a next-gen console will likely be without a version of this game.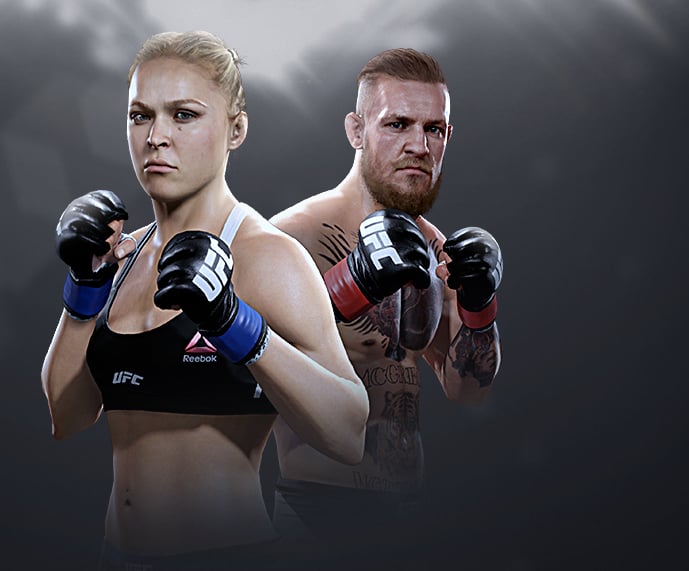 If you are an EA Access member, you got early access to the full version of UFC 2 on March 10th. You'll get 10 free hours with the game and if you decide to buy it, your progress will carry over. You'll also get a bit of a discount.
UFC 2 Release Time
The UFC 2 release date is March 15th if you live on the East Coast. The UFC 2 release time is at 12:01AM Eastern which means that it releases just after midnight for PS4 and Xbox One owners who live on the east coast. Not the case if you live somewhere else.
If you live in another time zone, and you order the game digitally, you'll get access to UFC 2 on March 14th. For instance, if you live on the west coast of the U.S., you'll be able to start playing at 9:01PM Pacific on March 14th.
We haven't seen any midnight UFC 2 release dates announced yet so if you want to play right when the game's released, you may need to order digitally.
Check with your local store to see what their hours will be like on March 14th/15th. Some Walmart stores are 24 hours but other locations like Best Buy and GameStop may not be open late.
UFC 2 Pre-Load & File Size
If you buy the game digitally, you can pre-load UFC 2 ahead of its release date. You can download the game but you won't be able to play the game right now. Again, UFC 2 will open up at 12:01AM Eastern on March 15th.
Pre-loading will save you time and ensure that you're ready to play right when the game is released. Of course, you'll need some free space to make it happen.
The Xbox One UFC 2 release requires around 18GB of free space to install. The PlayStation 4 version requires about the same.
UFC 2 Pre-Order Bonus
If you decide to pre-order UFC 2 ahead of its release date, you'll receive Iron Mike Tyson, Bas Rutten, and Kazushi Sakuraba.
If you order the game online, you'll get your code within two days of the release date. Most of you will get it on the release date itself.
If you order a physical copy of the game, your code will be printed on your receipt when you go and pickup the game.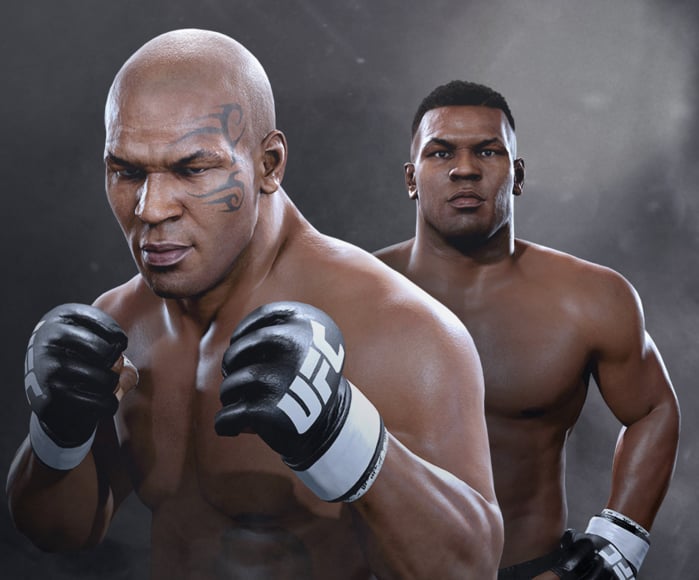 If you pre-order the UFC 2 Deluxe Version you'll get access to Legacy Mike Tyson, the Mike Tyson with the face tattoo.
The Deluxe Version of UFC 2 is $10 more and it nets you up to 30 UFC Ultimate Team Premium Packs delivered over 15 weeks.
If you pre-order the game through the PlayStation Store, you'll get access to a free EA Sports UFC 2 Theme.
UFC 2 Deals
If you're looking to save a little bit of money on UFC 2, you don't have to wait several months for deals.
There aren't a ton of UFC 2 deals yet but there are several ways to save on EA Sports' new game. Here are a few of the deals we've found ahead of the game's release date:
We should see more deals emerge after the game's release but there's no telling how long you'll have to wait.

As an Amazon Associate I earn from qualifying purchases.