UK Online Retailer Tips HP Pre 3 Launching July 8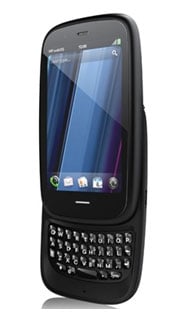 The HP Pre 3, unveiled alongside the company's TouchPad tablet at the webOS Think Beyond event in February, may be shipping July 8th according to UK retailer Play.com for the price of £349.99. That price would give you the most current edition of HP's webOS 2.2 smartphone that's unlocked and contract-free.
The Pre 3 offers incremental updates compared to the company's Pre 2 and Pre smartphones. For one, the touchscreen has been increased from an HVGA resolution to a more pixel-dense 800 X 480 WVGA resolution. While the bump in resolution will lend to a more crisp experience when reading text, browsing the Internet, and viewing photos and videos, the Pre 3 would not trail high-end rivals, like Android and iOS, when it comes to resolution as high-end versions of those devices have now moved towards even crisper qHD and Retina Display resolutions respectively.
The Pre 3, however, will be among the faster devices on the market with a 1.4 GHz Snapdragon processor with the Adreno 205 graphics. The phone will come with the standard radios and sensors found on high-end smartphones, like GPS, WiFi, accelerometer, digital compas, and more.
Like the Pre flagship line of webOS smartphone, this device will also bear the same sliding portrait-oriented keyboard. The screen, similar to the Pre 2 and unlike the original Pre, will not be curved plastic but would be made of a flat piece of Gorilla Glass.
It's unclear if and whether the Pre 3 will get carrier support in the U.S. and when that device will launch Stateside. In the past, though the original Pre–under the Palm brand at the time–received warm press and media reviews, the device did not generate as much sale as Palm had hoped. The gap between when the Pre was announced and when it launched gave Android time to eliminate some of the unique selling points of the device, including Synergy with Google synchronization, Exchange integration, and Twitter and Facebook sync, and HTC's Sense UI helped to give Android some polish at that time as well.
Via: SlashGear