Remember that, well let's just call it interestingly named and pronounced, Ultra-Mobile PC, the Uren V1? Looks like there is more info available from UltraMobileBlog.com about the utlra mobile solution for your auto from Ironwell. The Uren comes with a mechanism to attach to your dashboard, and apparently a full sized keyboard and a remote. Although I'm not sure they will be used much while you are driving down the road. At least I hope not. More info and pictures here.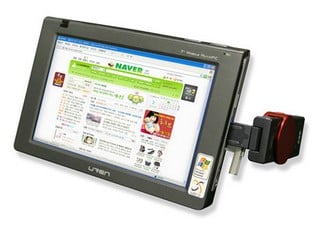 Still think they need to do something about that name.

As an Amazon Associate I earn from qualifying purchases.