Uncharted 4 Beta Problems: 5 Things You Need to Know
After months of anticipation, the Uncharted 4 beta is finally live ahead of the game's release date next year. As expected, there are already Uncharted 4 beta problems plaguing PS4 users and today we want to take a look at a few things you need to know about those issues.
Naughty Dog and Sony are hosting an Uncharted 4 beta that will help them stress test the multiplayer portion of the game ahead of the final release in March.
The Uncharted 4 beta is one of the incentives that the developer included with the Uncharted Nathan Drake Collection, a bundle that includes remastered versions of the three previous Uncharted games. It's not clear if it will open it up to everyone.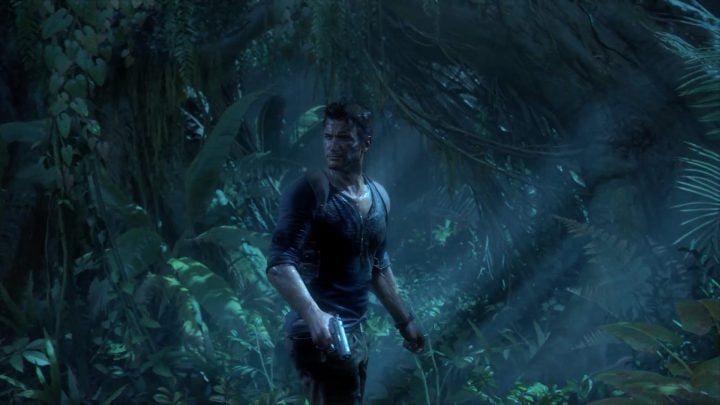 Today, the companies pushed the Uncharted 4 beta live in some regions. It's a staggered release which means that PS4 owners in some places will have to wait.
The Uncharted 4 beta comes with several maps, team deathmatch, a large cast of characters, and explosive gameplay but it also comes with some problems that you need to know about before you start playing.
This guide takes a look at Uncharted 4 beta problems, shows you how to report issues and provides several places to look for fixes while you wait for Naughty Dog and Sony to update the game.
Uncharted 4 Beta Server Problems
You knew this was coming.
Uncharted 4 beta testers are reporting server and matchmaking problems that are preventing them from getting into a game.
There is a lengthy thread over on Naughty Dog's forums and it continues to grow as more and more people download the Uncharted 4 beta on their PS4.
The most common complaint is that matchmaking simply doesn't work. PS4 owners trying to find a game are stuck in an endless loop when trying to search. Gamers also report that they're unable to find their friends.
Naughty Dog says that it rolled out a 1.02.005 patch to address the problem but it looks like these issues are plaguing those on this version of the beta as well.
@Naughty_Dog still can't get into a game on uncharted 4 beta just keeps searching for a match

— wakey (@wakeydog) December 3, 2015
https://twitter.com/FuRy_Sway/status/672521615247196160
https://twitter.com/danieltolland/status/672520491312275461
At the moment, the only known fix appears to be the patch. Our best guess is that Naughty Dog will get these issues ironed out over the next 24 hours though we could see matchmaking issues extend all the way through the beta.
Other Uncharted 4 Beta Problems
While these server issues appear to be the most prevalent, there are also some other problems that you need to be aware of.
Early Uncharted 4 problems include artifacting, issues with parties, sound problems, loading problems, overpowered weapons, and more.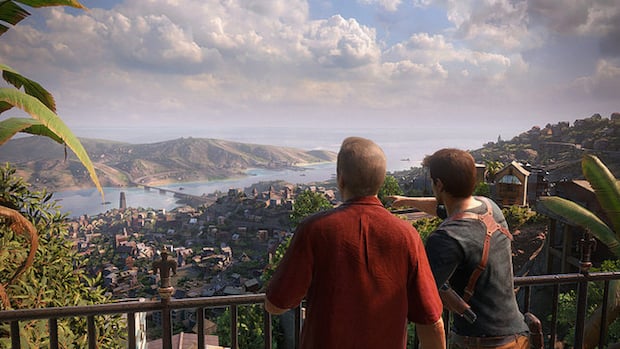 Again, the beta is limited right now and we expect the complaints about the game to pick up as we push deeper into the beta period.
Dealing with problems is a part of the beta process. We're calling these out because we want prospective beta users to be aware of these issues, and others, before diving in with the beta.
Uncharted 4 Beta Updates
It's important to note that Naughty Dog will be rolling out periodic hot fixes and updates for the Uncharted 4 beta. We already mentioned one and that should be the first of many.
The developer has said that it will be rolling out patches which means that there could be downtime and restarts. You'll want to keep an eye on Naughty Dog's social media accounts for updates about downtime and patches.
How to Report Uncharted 4 Beta Problems
The point of the beta is to help Naughty Dog engineers squash problems with the multiplayer portion of the game. The developer needs your help.
You'll want to report bugs and problems as you encounter them. To do that, you'll want to head to the official forums Uncharted 4 Multiplayer Beta official forum. The developer encourages bug reports and additional feedback about the game.
Where to Find Fixes for Uncharted 4 Beta Problems
If Naughty Dog's fixes fail to fix your Uncharted 4 beta problem, you'll need to track down potential fixes on your own.
There are a couple of resources that we recommend. First, the official forum. Beta testers and the developers themselves will likely share fixes there.
The other resource to take advantage of is the Uncharted Reddit. We're already seeing feedback on there and we could see some fixes emerge between now and December 13th.
If you're in need of help, those are the two places to go for fixes.